Significant Changes in Self Employed Health Insurance
Aug 15th, 2011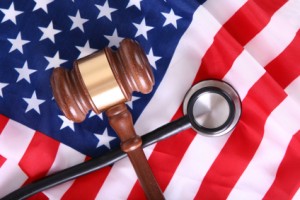 Since the health care reform was signed into law in March 2010, a lot of speculations had come out as to what we could expect will happen to the self employed health insurance system. This adds to the uncertainties that self employed individuals face. But as time passes and some provisions have already been established, we now have a clearer view of what to expect although of course they're still subject to changes until 2014. Let's do a recap on what changes already took place in 2010:
If you have a pre-existing condition, you can apply for the health care program that the federal government funds and is administered by state government. This is in preparation for 2014 when all health insurance providers will no longer be allowed to refuse to sell self employed health plans or apply exclusions to those with pre-existing condition.
For children, the elimination of pre-existing condition exclusions have already started. Children cannot be denied or delayed coverage because they have a pre-existing condition.
Employers with less than 25 employees who contribute at least 50% towards the premium is entitled to a 35% credit or even higher depending on the number of employees and on the income.
Self employed individuals who are 26 years old and younger can worry less about acquiring a self employed health insurance policy. The health care reform has made it possible for them to stay in their parent's policy as a dependent. This should give them time to be financially capable to apply for their own coverage eventually.
No more annual limits for medical and insurance costs.
These provisions are expected this year:
Small employers will be given grants to establish wellness programs/
2012:
The government will promote transparency by mandating insurance providers to create health insurance labels that will allow consumers to easily understand their health insurance plans and what exactly they're paying for.
2013:
Flexible spending account (FSA) contributions will be limited to $2,500 per year.
2014:
There will be no more pre-existing condition exclusions. All insurers will cover individuals with pre-existing with an affordable premium.
Almost all Americans (except for a few exclusions) are mandated to be enrolled in a health care policy. Those who refuse to purchase a policy will be fined.
Self employed individuals and small business owners can buy plans from health insurance exchanges where they can purchase them at lower rates. For small business owners who will purchase policies for their employees through the exchange they can get up to 50% of the amount they contribute towards their employees' premiums as tax credit.
Related posts from our blog:
No related posts.