Should New York Health Insurance Carriers Keep Rate Increase a Secret?
Oct 12th, 2011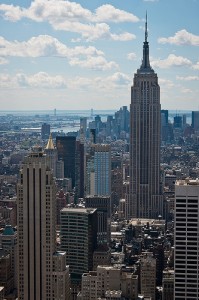 Health insurance premiums no matter what health plan you have is spent on two things:on medical costs and administrative costs. The part of your premium that goes to your medical services is called the medical loss ratio. The higher the medical loss ratio of a health insurance company, the lower their profit is.
According to a New York Times report, big insurers in New York are asking insurance officials to allow them to increase their premiums without letting the public know why the increase is necessary. Benjamin Lawsky however, the superintendent for New York health insurance disagrees. He believes that it's important for the public to know why the rates need to be increased and should not be a state secret. He believes that transparency will set the stage for healthy competition and will give consumers an opportunity to give their feedback regarding the proposed rates.
Health insurance carriers argue that information regarding rates should be kept as a trade secret to ensure that competitors won't use it against them. Lawsky however had already made up his mind about this matter. By the end of November the public can expect the rate increase information to be available to everyone. The only thing that can stop this is if the insurers can get a court order that would allow them to keep their trade secrets from the public eye.
New York health insurance carriers defend the increases saying that they are merely keeping up with the fast-increasing health care costs. Consumers however dispute this. For them carriers have an unfair disadvantage since their is no transparency in premium rate information.
Insurers argue that it is futile to make such information public since it is too technical for consumers to fathom. Their lawyer backed this up by saying that such information if misunderstood might just cause confusion and unnecessary concern to the public.
So far, there are already 10 insurers who have come forward against Lawsky's decision. According to Oxford, this particular information is proprietary and is of critical importance to them. Aetna even warns that it may do substantial and irreparable injury to them. Independent Health said that they have spent a huge amount of money to develop their trade secrets. This is why it is highly important that they keep it confidential.
Elisabeth Benjamin, the founder of Health Care for All New York believes that insurers want to keep consumers ignorant; this is why they will not justify through transparency the need for such steep premium  hikes.
Related posts from our blog:
No related posts.