Self Employed Health Insurance Incentives
Aug 29th, 2011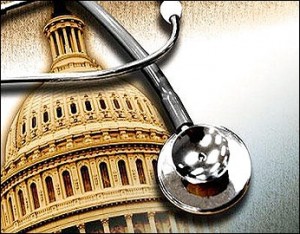 Employers started offering health care benefits since after the war to attract competitive applicants. However because of the increasing cost of self employed health insurance, employers started refraining from providing health insurance plans or they skimp on premium costs by having their employees underinsured. Small business owners in particular were struggling to afford to offer health and insurance benefits. Small businesses are those that have less than 50 employees.
When the health care reform came into picture, some are convinced that it will add to the burden that small business owners are already facing in terms of tax and of providing health insurance to their employees. The impact of the reform is actually dependent on how big your business is. Self employed individuals and small business owners are one group that seem to be at an advantage.
The new health law encourages employers to provide coverage. Through the health care reform,sole proprietors can more easily provide self employed health insurance for themselves and for their employees. The reform will give tax credits to employers who provide health insurance benefit to less than 25 employees and must contribute 50% or more on their premiums. The employees' annual wage should also be less than $50,000. You can have as much as a 50% tax credit if you have not more than 10 employees whose average wage is less than $25,000.
Only employers with less than 50 employees will be fined for not offering health benefits. Those with 50 or more employees are subject to a penalty of $750 per employee that they don't cover.
Aside from the tax credits,  by 2014 small business owners will be qualified to buy health insurance through Small Business Health Options Programs or SHOP Exchanges. This will allow them to purchase inexpensive health insurance policies. And when the plans are purchased through the exchange, employers will be entitled to 35% tax credits on the employer's contribution on the premium.
Related posts from our blog:
No related posts.