NY Health Insurance Rate Increase Application Now Available Online
Nov 16th, 2011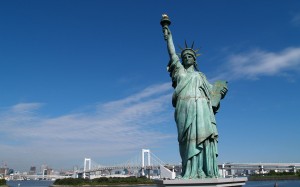 carriers. This is after Governor Cuomo urged insurers to make public the details as to why there is a need for them to increase their premiums. Health insurers who wanted to increase their premiums by at least 10% came to DFS with their application. The health care reform requires them to seek approval from the Department of Financial Services (DFS) for rate increases. This applies to individual, small group and large group health insurance plans. Information on rate increase requests can be viewed online at The Department of Financial Services website.
This initially sparked protests from insurers but consumer groups and state officials led by Governor Cuomo believed that consumers have a right to know why there is a need for them to pay more for their already costly NY health insurance policies. After a month however, the insurers agreed to make public details of their request.
The insurers' weighted average increase is 12.7% but DFS only approved an 8.2% increase which is below the expected increase in health care costs.
The rate applications also include information such as:
a summary of how much the insurance provider spent on medical claims for the past 2 years;
the amount of administrative expenses and profits;
the actuarial memorandum, which will serve as the basis for analyzing how much medical claims are going to be in the coming year;
the company's administrative income and expenditure;
benefit changes made to the policy such as a change in the co-payment or co-insurance or change in drug coverage;
a list of areas that will be affected by rate increases and how many members will be affected
Department of Financial Services Superintendent Benjamin Lawsky said, "The public has a right to know the basis for rising premiums. In addition, transparency and competition should help to control the increases in health premiums. I applaud the insurers decision to make these filings public."
The information should give consumers a clearer idea of how their premiums are calculated and this should enable them to make educated comments based on the information given.
Related posts from our blog:
No related posts.