NY Health Insurance Carriers To Refund Members for "Overcharges"
Nov 11th, 2011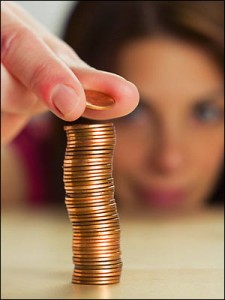 Here's good news to some of New York's insured. New York Governor Andrew Cuomo has announced that he has ordered 11 NY health insurance companies to reimburse their members' money for what he calls "overcharges" on the premiums paid. Similar to the health care reform law, the New York law requires health insurance providers to spend 82% of the premiums on medical care costs. If they fall short of this, they should refund the difference back to the members. This law had been implemented in June 2010.
Eleven insurers will refund a total of $114.5 million to 573,748 policyholders. Empire leads the list with $61 million  followed by Excellus with $21.4 million; $15,462 from ConnectiCare; $11.5 million from Aetna; $4.8 million from Oxford Health Insurance Co. According to Gov. Cuomo "This should serve as a message to companies that we are watching, and we will not tolerate any action that wrongly hurts the finances of the people of New York."
Refunds will be issued as follows:
Large groups – $44.7 million
Small group – $25 million
Individuals – $27.2 million
Medicare supplement members – $14.9 million
Healthy NY members – $2.7 million
Some insurers have issued statements explaining that the refund is not because of overspending but rather because of other reasons.  According to Aetna's spokeswoman Cynthia Michener, most of their NY health insurance plans have met the medical loss ratio (MLR) required by the state. The refunds are only necessary because New York officials changed the MLR requirements in the middle of the year (June) but applied it to the premiums paid since the beginning of the year (January).
Daryl Richard, spokesman for UnitedHealth Group said their company spent 81.5% of the premiums on medical costs which is very close to the 82% required "illustrating the discipline we have in pricing our health plans to ensure premium rates closely track with expected claim costs".
A similar mandate by the health care reform requires insurers to spend at least 80% of the individual and small group premiums and at least 85% of the large group plan premiums  on medical care costs and the difference should be refunded to the policyholders.
Related posts from our blog:
No related posts.