New York Health Insurance for Sole-Proprietors
Sep 6th, 2011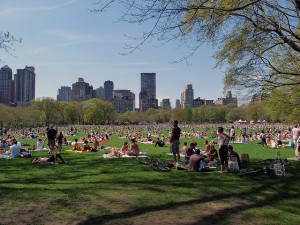 New York offers a diverse range of health insurance options for residents of all walks of life. New York is one of the very few states that have generous health insurance guidelines. The New York Department of Health has various health care programs for low-income individuals and families, working individuals and sole-proprietors and even those uninsured because of a pre-existing condition.
There is one New York health insurance feature that is especially designed for the health and insurance needs of small  business owners and sole-proprietors – HealthPass. This option will allow small business owners to have the benefits that used to be given only to big business owners like having more health plan options or more leeway in benefit management.
HealthPass works as a health insurance exchange where small business owners and sole proprietors can purchase affordable but quality New York health insurance policies for their employees. The exchange also allows them to have a broad spectrum of health insurance plans to choose from. HealthPass offers medical and dental plans through four leading health insurance providers in the state – EmblemHealth, HIP, Oxford, Guardian and EverGuard. HealthPass is available in Manhattan, Brooklyn, Staten Island, Bronx, Queens, Suffolk, Nassau, Sullivan, Ulster, Putnam, Dutchess, Orange, Westchester and Rockland.
Employers who choose to provide health coverage through HealthPass chooses a plan design, plan rate and contribution and an ancillary plan.Then employees choose their plan, health insurance provider and ancillary care that is offered by their employer. Employees have the opportunity to select different plans but this won't cause any hassle to employers. HealthPass will send employers only 1 bill despite various plans selected. Employers can then just issue one single check as payment for the plans even though they're from different carriers. Employers need not pay any membership fee.
HealthPass has two enrollment deadlines in a month. Those who want to have their plans effective on the 1st of the month should submit their application on or before the 21st of the month before the desired effective date. All applications turned in on or before the 5th of the month can have it effective on the 15th of the month. Enrolling for the 15th will require employers to send a business check for a month and a half's cost of health care benefits along with the application.
If you need help sorting among the numerous health plan options, get in touch with health insurance brokers in your area or call HealthPass at 888-313-7277.
Related posts from our blog:
No related posts.