New York Health Insurance for Seniors' Prescription
Jun 24th, 2011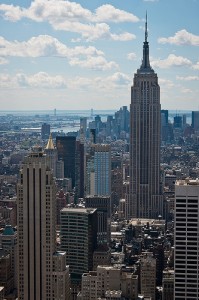 New York health insurance department has a special program designed to help seniors with their prescription drug expense – Elderly Pharmaceutical Insurance Coverage (EPIC. This is a supplementary coverage that is used to augment their drug coverage. Seniors usually use EPIC with their Medicare part D plans. Being enrolled in the EPIC program can save you 80% of your prescription cost.
There are eligibility requirements to apply:
You should be 65 years old or older
You should be a resident of New York
If you're single your annual income should be below $35,000 and below $50,000 if you're married
There are two EPIC plans you can apply for:
To be eligible for Fee Plans, your income per year should not be more than $20,000 if you're single or not more than $26,000 joint income if you're married. In a Fee plan, you are charged with an annual fee to keep your coverage. The fees vary depending on your income. Payment can be made quarterly or annually.
Deductible plans on the other hand do not let you pay a fee but you initially pay out of pocket until you reach the deductible amount set for you. Medication that cannot be covered by your primary health insurance plans, will also be counted towards your deductible.The deductible amount is dependent on your annual income and marriage status.
If you are eligible for Medicare Extra Help, you will be entitled to lower copays and you can be enrolled in the EPIC program with the fees waived. All you need to do is to complete and submit a Request for Additional Information (RFAI) form.
*To check for your annual fee or deductible amount find the table at the end of this page.
This New York health insurance program is meant to be be used as a secondary drug coverage only. If you are not currently enrolled in a Medicare Part D plan, EPIC will help you apply for another Medicare health and insurance plan. When purchasing your medication, you can use both plans – Medicare and EPIC together and you can save more.
Most prescription drugs both generic and brand are covered including insulin and syringes. You also won't have a hard time finding provider pharmacies. You can get your prescription drugs from almost all the pharmacies in New York.
To learn more about the EPIC program or to apply, check this website or call 1-800-332-3742 (TTY 1-800-290-9138).
Related posts from our blog:
No related posts.