New York Health Insurance Exchange In Danger
Sep 20th, 2011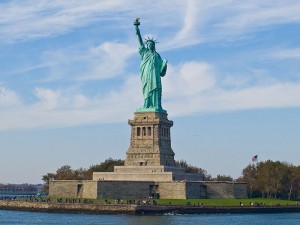 Supporters of the health care reform in New York are worried that the state will miss the deadline for funding the start up costs of establishing a New York health insurance exchange. The health care reform requires states to establish their own health insurance exchange by 2014 where residents can choose from a wide selection of inexpensive health insurance plans.
According to the NY State Health Foundation  there are approximately 2.6 million uninsured. 1.1 million of them are eligible to apply for state-sponsored health insurance plans but are still uninsured. The residents could really benefit from the reform. Early in the year, Gov. Cuomo and the state government was all set to set up the exchange but Republican senators are bent on preventing it from happening. They want to let the federal government know that they are protesting against the new law. If states were not able to set up their own exchange, the federal government will still set up an exchange for the state. When this happens, states lose the freedom to design the exchange according to how they see fit for the state.
New York initially received $39 million for the planning of the exchange. The deadline for states to signify agreement is on September 30th for them to receive a second round of funds. According to a New York Times report, the state will lose $50 to $100 million if they don't reach an agreement by the deadline. If this happens, New York's uninsured will continue to remain uninsured and given the state of the economy, more are expected to lose their coverage.
While some people believe all this is just a play of politics, Republican senators said they are opposing the law not because of politics but because it will cause the residents to pay $3.75 billion more in taxes. Residents with higher incomes will pay more taxes and since New York has a lot of high-income families, New Yorkers will most likely be required to pay more taxes to fund health care in other states.
But all is not lost, New York and other states who have not decided yet have to more chances to signify their intent to set up exchanges and get funding. The have until January 2013to set up the exchange. There are two more deadlines to meet – December of this year and June of 2013.
Related posts from our blog:
No related posts.