Introducing Healthy New York's Pilot Projects
Sep 27th, 2011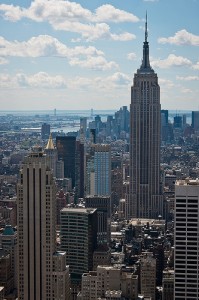 Healthy New York has launched two pilot projects – HealthCore which is designed for individuals and small business owners in Central New York and Brooklyn HealthWorks for small businesses in Brooklyn.
HealthCore is a pilot project of Healthy New York that aims to provide health and insurance coverage to working individuals, students and sole proprietors and small businesses in the counties in Central New York: Cayuga, Cortland, Herkimer, Jefferson, Lewis, Madison, Onondaga, Oneida and Oswego. The Healthy New York program is state-run and is open to all New York state residents. This project is administered by Benefit Specialists of NY, a subsidiary of the Greater Syracuse Chamber of Commerce.
The health insurance plans are offered by United Healthcare. They are a subsidiary of UnitedHealth Group which is the largest single health carrier in the United States.United Healthcare's network includes 659,912 doctors and health care professionals, 80,000 dentists and 5,158 hospitals.
Through HealthCore, members have access to various tools and resources that can educate them regarding the project and their health plan options. This should enable them to make an informed decision for their health care. Above all, HealthCore allows them to enroll in inexpensive health insurance policies. Plus enrollment is made easy.
Eligible HealthCore members will get a 15% subsidy towards their monthly premiums. On top of that members can earn an additional 5% subsidy if members complete a health risk assessment within 30 days after enrollment.
To know more about the program, check the HealthCore website; for inquiries and to apply call 800 427 1551 or 315 470 1930.
Brooklyn HealthWorks is another Healthy NY project that provides subsidies for small businesses' health insurance premiums. This pilot project is offered in cooperation with The Brooklyn Chamber of Commerce. Eligible members get a 19% subsidy towards their premiums.
This project is open to small businesses with  2-50 employees and the business location must be in Brooklyn. The employer must offer health care benefits to 30% of their employees whose gross annual income is less than $40,000.
Eligible members will have 2 plans to choose from: Brooklyn HealthWorks Total and Brooklyn HealthWorks Max. Coverage is provided by GHI through HMO plan design. But members no longer need to go through a primary care physician and get a referral before seeing a specialist within the network. Members have access to more than 106,000 health care providers across New York.
To know more about the program, check the Brooklyn HealthWorks website; for inquiries and to apply call 1 718 596 4550.
Related posts from our blog:
No related posts.