How Is Healthy New York Doing?
Sep 29th, 2011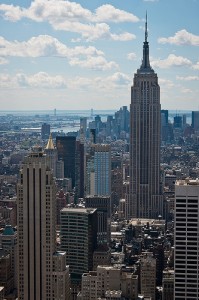 Healthy New York, a state-run health insurance program that provides inexpensive health insurance coverage to low-income residents is now in its 10th year. This program is open to individuals, sole proprietors and small business owners. But there are eligibility requirements that apply in order to qualify.
As of the latest count (Sept 2010), the Healthy New York program is providing coverage to 165,891 members. Enrollment growth is different for the different groups enrolled in the program. Enrollment for small business groups has increased from 27% in 2006 to 35% in 2010. Individual enrollment on the other hand has decreased from 56% to 52%. Enrollment for sole proprietors also decreased from 17% to 13%.
There are 4 Healthy NY plans you can choose from –  HMO with prescription, HMO without prescription, High deductible health plans with prescription and High deductible health plans without prescription. The HMO plans without prescription is becoming a popular choice for individuals and sole proprietors. 30% of sole proprietors and 25% of individuals were enrolled in this type of plan as of 2010 and only 6% – 7% chose to enroll in the high deductible health plans. The plans are offered by 14 health insurance providers in the state.
The benefit package for all health Healthy New York plans are streamlined. No matter health insurance provider members choose, they get the same benefits (except for the prescription part). Plans with prescription coverage has increased .09% within one year. This is probably the reason why more people opt to apply for the plans without the drug option.
A study was conducted in the summer and fall of 2010 by Burns & Associates, Inc. (B&A) to measure the Healthy NY members' satisfaction or level of satisfaction. The survey covered all health plans, regions, number of years enrolled in Healthy NY, and product selection. There were two sets of surveys – one for individuals and sole proprietors and another set for  small business owners/employers. The survey asked the respondents to rank their level of satisfaction in terms of the cost, customer service and the application process. Respondents can indicate whether they are only somewhat satisfied or very satisfied. The report showed that members are more satisfied now in almost all aspects than in the previous year. However in terms of cost, only 1 out of 2 respondents are satisfied.
Related posts from our blog:
No related posts.