Hospital Readmission: A New York Health Insurance Concern
Sep 14th, 2011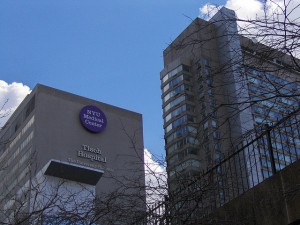 A recent study by the New York Health State Foundation has shown that nearly 15% of all hospital admissions in New York results to readmission. Infections acquired from the hospital or premature discharge, poor planning in terms of the patient's prescription and poor coordination among patient, health care provider and insurer and failure to see a physician for a follow up check up are seen as the primary reasons why readmission happens.  This is a poor reflection of patient care and management in New York hospitals. This has become a state problem because this problem is evident in all parts of the state.
An earlier study by Mathematica and Empire Blue Cross and Blue Shield in 2008 also reflected New York's high readmission rates. Their study showed that about 273,600 patients were readmitted within 30 days after they were discharged. More than half of these patients were seniors (635 and older) and 26.5% of the number of readmission is due to infection.
This is costing the health of New York residents and is costing the state budget $3.7 million. In 2008, more than 50% of the readmission rate is from patients who are 65 years old and older. Most readmission is from Medicaid and Medicare patients. But patients who have private health insurance plans also bear the readmission cost in their  New York health insurance.
As it is now, hospitals gain financially when patients come back for further treatment. Hospitals earn more when their patients go back for readmission and receive further medical services. This is the case in a fee-for-service setting. The health care provider is paid for every medical service rendered to a member. So we can understand why hospitals may not be very keen on finding a solution to the readmission problem.
The state and federal government are considering giving an incentive to hospitals who can effectively reduce their readmission rates. However payment design is yet to be established. They are considering 2 payment designs and both will yield their project goal. But they differ in the amount that hospitals could save. P-4-P or Pay for Performance will give hospitals incentives by giving them more for admission and less for readmission. The other method, episode based payment will hospitals in financial risk for every case of readmission. The foundation seeks to reward hospitals who "do well and punish the hospitals who have unacceptably high rates of readmissions". They are still in the process of finding what works best.
Related posts from our blog:
No related posts.