Healthy NY Health Plan Selection
Oct 11th, 2011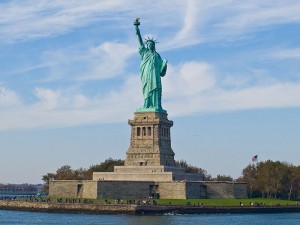 Healthy NY membership is monitored through the three different client groups they have: individuals, sole proprietors, and small business groups.
There are 14 health insurance carriers providing coverage under the Healthy NY program:
Aetna
Easy Choice
CDPHP
Empire
Excellus
GHI (HMO & EPO)
HIP
Health Net
Health Now
Independent Health
Managed Health
MVP
Oxford
United HealthCare
Statewide
Empire, Excellus and Oxford provide coverage for 60% of the Healthy NY members. These three providers have significantly grown in the Healthy NY for the past five years. However, it wasn't favorable to to other providers such as Aetna, Health Now, HIP and Independent Health. United HealthCare even had to leave the program.
Enrollment for these carriers vary greatly among member type (individual, self-employed, small business). Survey shows that half of GHI and MVP's Healthy NY members are from small business groups. Easy Choice Healthy NY on the other hand has only about 12% of its membership from small businesses.
In terms of health care plan selection, the HMO plan without prescription coverage has recently become the plan of choice for individuals and sole proprietors. In fact as of 2010 30% of sole proprietors and 25% of individuals choose this type of plan. Only a few pick high deductible health plans. Throughout New York only about 7% of individual members and only about 2% from small business groups choose to enroll with high deductible health plans.
The members' choice with regards to the health plans they choose to enroll in is greatly influenced by the plan's premium rate. This is also the factor that keep members in the same plan. Other reasons include familiarity with the provider before (being enrolled with them before), the company's good reputation and the health care provider network.
A survey among Healthy NY members was conducted in the summer of 2010. Respondents were asked to rate their level of satisfaction with their Healthy NY coverage. CDPHP and IHA.members were the ones who gave the highest satisfaction ratings. Members enrolled in Empire, GHI and Oxford generally also had high satisfaction ratings.
Healthy NY health insurance plans have streamlined benefits regardless of carrier but their rates vary according to your area or insurance carrier. From 2006 – 2010, Empire had the highest annual premium increase at 70%. Health Net had the least increase at 16%. Because of the increase in premiums, members start choosing another plan under the same carrier.
Related posts from our blog:
No related posts.