Health Care Reform and Families for Self Employed Health Insurance
May 31st, 2011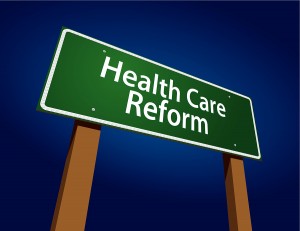 What does The Patient Protection and Affordable Care Act passage mean to families and children? Part of the answer will depend on the household income before an answer to this question can be rendered. Low-income families will be afforded more subsidized funding than higher income families and others with an entrepreneurial spirit. Pertaining to the self employed health insurance coverage afforded to all citizens, it will be identical health coverage.
In some ways, it will continue to be as it has been in the past except for the addition of taxes to the high earning families. Whether you consider this new affordable health insurance to be fair or unfair is irrelevant because this was how the health care reform and the affordable care act was written. Originally, all citizens were afforded a choice of whether to attain health coverage or refrain from it. Now it is mandatory to purchase an insurance policy regardless if you have any use for it.
There are some that choose to equate the mandatory insurance coverage to purchase automobile insurance, but in truth, it is not the same. All citizens are only required to purchase automobile insurance if they own an automobile. Would you purchase a homeowner insurance policy if you did not own a home?
The new affordable health insurance will afford all citizens equal medical care when it is required throughout each year. A few of the changes to the affordable care act have implemented changes for families with children. Children are on the front lines for changes and the insurance providers are obligated to acknowledge these changes.
Children are now permitted to remain on the self employed health insurance policy of their entrepreneurial parents until they reach the age of twenty-six. Children with health issues may no longer be denied coverage and that will be a welcomed relief to the parents. Paying out of pocket for major life-long health issues has caused many families in the past to go broke and risk the loss of their homes.
All children will receive the necessary family health plus care, including inoculations and mandatory school physicals at no out of pocket expense. Other preventive health related issues will all be a part of the affordable care act and the insurance providers will need to find creative ways to work around the additional expense.
This will create a burden for the insurance providers, but they are now mandated to comply. This will fall under the wellness program for all children under the age of twenty-six. Included with this is the school insurance plans that parents would purchase when their children were interested in sports activities.
Related posts from our blog:
No related posts.