Fewer Choices for Healthy NY
Oct 17th, 2011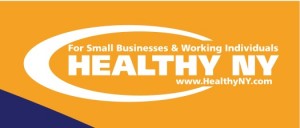 (HNY), New York state's health care program that offers coverage to the state's low-income residents is in for a major change. Beginning January 1 2012, Healthy NY will only be offering high deductible health plans (HDHP). Currently the program is offering four health plan options: HMO plans, HMO plans with drug coverage, high deductible plans and high deductible plans with drug coverage. High deductible plans are  the least popular HNY health plan option. HDHPs have low monthly premiums but the coverage doesn't start until the member has reached it's deductible. The current deductible for a single coverage is $1,200 and $2,400 for a family coverage.
As of the latest HNY report (September 2010), the program has 165,891 members across three groups: individuals, sole proprietors and small business owners. Among individuals, only 6-7 percent choose to enroll in high deductible health plans and only about 2 percent of small business owners purchase this type of plan. The major change that the Healthy NY program is working to implement is expected to greatly reduce enrollment.
Healthy NY enrollment increase annually and when there are more members, more claims are are also expected. However not enough funds are available. According to the Pulse, for the past three years, there had been no budget increase for the program. It has come to a point that Healthy NY's increasing health care costs far outweigh their budget. They attribute this to Healthy NY's popular health plan products – the HMO plans.
State officials believe that by limiting their plan offer to high deductible health plans, they could reduce the enrollment rate to a number they could afford to cover. Health plan providers are already proposing premium increases for next year, 2012.
Where does this leave the financially-challenged NY state residents? They'll initially look elsewhere for an inexpensive health insurance coverage. But it will be very hard. Some will settle to enroll in Healthy NY HDHP plans realizing that it's still the most cost-effective option but they'll forgo doctor visits or medical services if they don't have enough to pay out of pocket. At worse, some will forget about purchasing a policy. New York's uninsured will once again increase at a time when the federal government is working towards insuring almost every American citizen.
This major change won't be implemented until the first day of 2012. We can probably expect HNY enrollment to go up for the two remaining months of 2011 while applicants can still opt for the HMO plans.
Related posts from our blog:
No related posts.