Excess Income Program Through the New York Health Insurance Department
Jul 21st, 2011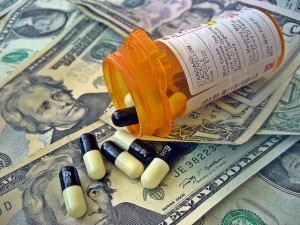 Did you know that you can still apply for Medicaid even when your income is over the Medicaid limit? With the New York health insurance department, you can apply for the Medicaid Excess Income Program or otherwise known as the "Medicaid Spend-down Program" or the "Medicaid Surplus Income Program" as long as you meet the eligibility requirements:
you are qualified for Medicaid except that your income is over their limit
you can show health care costs that amount to the amount that is surplus of the Medicaid limit
How does it work?
A Medicaid caseworker ascertains the surplus amount in your income by subtracting the Medicaid limit from your income. They also compute the difference of your gross monthly income and the deductions. There are different deductions for the disabled, blind, pregnant or if you are a parent of a child below 21 years old.
The surplus in your income (from the Medicaid limit) will serve as your deductible. You should show that you incur medical and insurance costs amounting to the surplus amount. Then Medicaid will pay for the additional medical expense in a given month.
Who can apply for this program?
you must be under age 21
you must be 65 years old or older
certified blind
certified disabled
pregnant
you are a parent of a child below the age of 21
Benefits under this health care program include emergency care, doctor visits, specialist visit, inpatient care services, outpatient care services,  home health care, nursing home care, prescription drugs, dental care, prenatal care, medical supplies and equipment.
How can I apply for the Excess Income program?
Start by contacting the social services office in your county to let them know that you want to apply for the program. When you receive a notice from them informing you of the excess amount in your income, show them your medical bill that is equal to or more than your surplus amount. This can be done on a monthly basis for as long as you need financial help with your medical expense. This applies to outpatient care services only.
If you want to seek coverage for hospital care, you must show that your medical bill is amounting to or more than the surplus amount for six months. You will also receive Medicaid hospital
coverage for six months.
If however you do not qualify for these New York health insurance programs, don't despair. There are other state health and insurance programs you might still qualify for like Family Health Plus or Healthy NY.
Related posts from our blog:
No related posts.