Excellus – A New York Health Insurance Option
Aug 3rd, 2011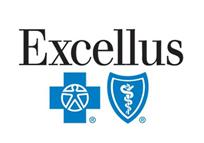 If you are a New York state resident and is looking for a New York health insurance option, you might want to consider Excellus Blue Cross Blue Shield. Excellus is a health insurance provider operating throughout New York. Their main headquarters is in Rochester, NY but they have a headquarters in each region:
Central New York Region – in Syracuse with an office in Watertown
Central New York Southern Tier Region – in Elmira with an office in Binghamton
Rochester Region – in Rochester
Utica Region – in Utica with offices in Oneonta and Plattsburgh
They offer traditional medical and insurance plans as well as health insurance plans through state-run health care programs like:
Healthy NY – This is a New York health insurance program that provides health insurance for self employed and working individuals and their families. Your income must be within the Healthy NY limit to qualify.
Blue Choice Option HMO – this program allows Medicaid members to receive a wide range of medical services at no charge; including eye care, hearing services and home health services. Eligibility requirements apply.
Blue Choice Personal HMo and POS
ValuMed and ValuMed Plus – this program covers hospital inpatient and outpatient services but does not cover preventive care or doctor visits. Those whose income is over the Medicaid limit, can apply for this plan.
Family Health Plus – Adults whose income is not qualified for Medicaid could apply for this plan. This plan provides medical coverage at little or no cost.
Child Health Plus – this plan is for children below 19 years old. There is no income limit for this plan but the premiums will vary depending on your family's income.
Excellus BCBS started as The Rochester Hospital Service Corporation in 1935. Through the years, their name has evolved from BlueCross BlueShield of Central New York, BlueCross BlueShield of the Rochester Area, and BlueCross BlueShield of Utica-Watertown.
Excellus has over 1.8 million members today with more than 6,000 employees. Proof of their financial strength are the good ratings they have from AM Best: B++ (Good) and A-minus (Stable) by Standard and Poor's. Their mission is to integrate diversity in all aspects of business with a focus on their workforce, members, suppliers and communities. Excellus BCBS values diversity. They embrace and respect every individual's uniqueness.
Related posts from our blog:
No related posts.