End of Life Decisions
Apr 4th, 2011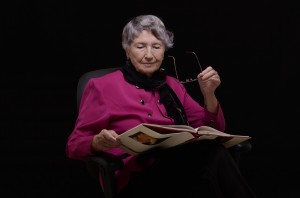 The end-of-life discussions were on the front burner well over a year ago when The Patient Protection and Affordable Care Act was close to being signed into law. Many of the citizens have decided that this is something that should not be included because it is not a decision for the government to be making. The health insurance providers have remained silent when the few round-table discussions were in full force because they do not want to be responsible for partial payments and rightfully so.
The debates continued between the government, medical health care community, and the insurance providers until there was finally a resolution. The end of life decisions saw the light of day and the majority of citizens did not take kindly to them. Part of the driving force is the sluggish economy because most of the states continue to operate on a budget that is not to be spoken.
All sectors of the medical community and the insurance providers continue to research for better alternatives to curtail expenditures. All states must face the reality of soaring Medicare costs and Medicaid cost and research for appropriate ways of reducing the expenditures for the states.
The introduction and the enforcement of universal health care is going to be a difficult problem for the country for the next few years. The difficult problem is that there are many individuals who require medical assistance and need to know if their insurance provider is working in their behalf to help defray part of the overall cost for the necessary medical treatments.
End-of-life discussions are between individuals, their family members, and whomever they decide should be part of the equation. This is not a role for the government to be a part.  Recently, the idea was for the government to override the affordable health insurance providers and offer the medical health physicians a specific sum to open discussions of end-of-life with certain patients.
This was an offering for the medical physicians to encourage individuals to prepare their estate and their family. End of life is a discussion for each individual to have with their Creator of choice or any other person they choose, not for the government to interfere.
The current year health insurance quotes for policy renewals has increased substantially, but there are other means for the states to reduce their costs towards medical requirements. Some of which are the following.
1.    Cutting payments to providers and cutting benefit levels
2.    Cutting procedures, and the number of qualified recipients
Related posts from our blog:
No related posts.