Applying For Self Employed Health Insurance
Jul 27th, 2011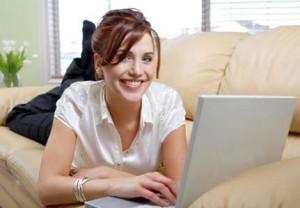 The thought of uncertainty in self employed health insurance can be a deterrent to those who are planning to be sole-proprietors or independent contractors. The number of Americans without medical and insurance coverage have greatly increased to 50 million (as of 2010) and a big part of these are new self employed individuals. Being self employed doesn't mean that you have to go without health insurance. It's just a matter of looking for a plan that you can afford.
If you are still employed, before you leave your employment and your employer is required to provide you with COBRA benefit, it would be a good idea for you to apply for this program. But you have to notify your employer or benefits officer within 60 days after your last day at work. The employer usually gives you the COBRA application form by your last day but  it may also be sent by your employer to your home address within 14 days after your last day. You can keep your COBRA coverage for a maximum of 18 months.
Staying on COBRA may be a good start. But if you find it expensive, you can start looking into state programs particularly self employed health insurance or  health care programs for home-based businesses. If you're here in New York, go to the New York health insurance department website and see what programs you may be eligible to apply for. If for some reason you do not met all of their eligibility requirements, then you can start looking into group plans or individual health insurance plans.
Group plans are not synonymous to employer-sponsored health insurance plans. You can apply for group plans by joining an organization, an association or a common-interest group. Check with your local chamber of commerce and ask them if there's a group you can join that would allow you to purchase a group health insurance plan. What's good about group plans is that you can pay lower monthly premiums since the risk is shared by the people in the group. And there are some benefits you can get through  a group which is not part of the benefit package in individual plans. An example of this is coverage for pregnancy. Insurers usually cover pregnancy if purchased through a group. But in individual plans, pregnancy is considered a pre-existing condition and will not be covered.
Related posts from our blog:
No related posts.