A Good New York Health Insurance to Fight Flood-Related Diseases
Sep 9th, 2011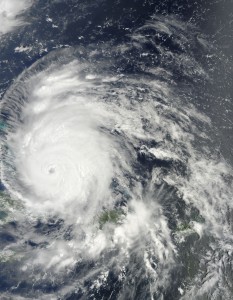 Hurricane Irene has passed but she has left us with so much to be done. The aftermath has left people with a lot of cleaning to do and diseases are  waiting to be picked up. Floods bring about a lot of health hazards ranging from chemical spills, infectious diseases to injuries while doing the cleanup. This is why the New York State Health Department has issued a  lot of announcements on how to protect yourself not only against the storm but against the hazards of the aftermath as well.
The most common illnesses that people develop after a flood are tetanus,  diarrhea and similar illnesses like typhoid and dysentery. To protect yourself against these diseases get yourself vaccinated.
Leptospirosis which is otherwise known as Weil's disease thrives in a wet or moist environment. It can be transmitted if a human's open wound comes in contact with water contaminated with an infected animal's urine. Or if a person has ingested contaminated food or water. Rats, miles and moles are identified as the primary source of this illness but other animals such as dogs, rabbits, cows and raccoons can also be contaminated. A person who has Leptospirosis can experience a bad headache, fever and chills in the early stage. As of yet, there is no vaccine for the prevention or treatment of leptospirosis. But antibiotics can be taken to control the presence of bacteria in the body.
Another challenge in the aftermath of floods is contaminated water which brings about gastrointestinal diseases – diseases that affect the stomach, esophagus and the intestines.They can also lead to diarrhea and dysentery that will cause people to experience abdominal pain, vomiting, headache, fever and nausea.
Times like this, it is important to have an inexpensive health insurance policy. Otherwise you would have to deal with additional financial burden on top of the problems of cleaning up and rebuilding.
Preventive care coverage is needed for vaccination that will protect you from infectious diseases. If you or one of your family members get sick, you will need a good New York health insurance to cover the costs of doctor visits, emergency. care or hospitalization. Not all New York health insurance are expensive. Check the New York Health Department website to see if there are state-run plans you can qualify for such as Healthy NY or Family Health Plus. Or see if you can join a group or association where you can purchase a group policy for lower premiums and more lenient enrollment requirements.
Related posts from our blog:
No related posts.