League and Team Accidental Insurance
Jan 27th, 2010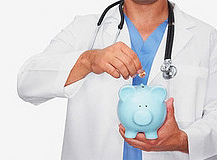 A comprehensive medical individual health insurance plan to assist in paying for the unknown mishaps that do occur during any sports event is a great idea. How many times have individuals participated either as a spectator or a participant and become injured. Unexpected injuries also occur in motor sports as well. The main difference is that most motorsports events involve private property. In this case the individual's spectators make aware they are responsible for their own safety.
There was an individual who while driving around the track in a motor race, blew a tire and hit the wall. The racing car became a ball of flames and as it slid along the wall and down the track, flames, fuel, and small pieces of tire flung everywhere. Luckily, there were no injuries to the driver, pit crews, or spectators. This is where a blanket health insurance and general liability insurance policy comes in handy.
Even though all participants are aware they are responsible for themselves, team members and owners of the various facilities do help. This pertains as well to other sports activities as well:
1. Basketball, Archery, Golf, and Badminton
2. Football, Field Hockey, Track, and Fencing
3. Weightlifting, Bowling, Handball, and Rowing
4. Swimming, Tennis, and Volleyball
Years ago insurance for accidental coverage regarding a sports event or for sports participants was very expensive. Today there are more choices. Today there are specific very affordable health insurance policies.
Most individuals who are avid sports spectators and sports participants do carry additional medical insurance to cover various incidentals outside of the daily living routine. Some of what the insurance policies cover today is:
1. Medical bills of the injured sports participants and the sports spectator are paid and reduce the rise of lawsuits and injury claims
2. Travel mishaps to and from a sports event are covered
3. In the advent of death there is indemnity coverage
4. The amount for loss of life is full principal
5. Double dismemberment entails full principal
6. Indemnity health care will cover half for the loss of sight in one eye, or the loss of one limb
7. Indemnity medical coverage will cover one quarter for fingers and toes
Medical injuries resulting from a sports event or to a sports spectator excluded are:
1. Sickness and disease obtained away from the arena
2. Any involvement in wars, riots, or civil upheaval of any kind
3. Air travel, suicide, or any self-inflicted injury
Related posts from our blog:
No related posts.