Health Care Crisis
Jul 27th, 2010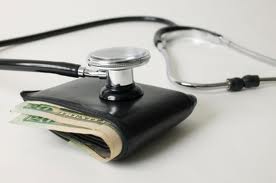 The passage of The Patient Protection and Affordable Care Act is going to cost the United States of America, mainly we the people trillions of dollars before it is fully implemented and even more money after this new health insurance is implemented. Now for a few more of the government mandated health insurance rules, laws, and regulations that will be implemented effective September 21, 2010.
Individuals affected by Medicare Part D health insurance coverage gap will receive a rebate of two hundred fifty dollars and fifty percent of the Medicare Part D coverage gap will be eliminated in the year of 2011. The Medicare Part D health insurance coverage gap will be completely eliminated by the year 2020.

Health insurance provider's abilities to enforce annual spending caps will be strictly restricted and completely prohibited by the year 2014.

Health insurance providers are required to reveal the details about administrative and executive expenditures.

Health insurance providers are now required to implement an appeals process for health insurance coverage determination and claims on all new annual plans

Oversight of the health insurance and health care system by enhanced methods of fraud detection are implemented through government agencies

All Medicare health insurance is mandated to expand to small, rural hospitals and all facilities

Small Business and Corporations who provide early retiree benefits for individuals age fifty-five to sixty-four are mandated to participate in a temporary program which reduces the health insurance premium expenditures

Non-profit Blue Cross health insurance providers are mandated to maintain a loss ratio which is money spent on procedures over money incoming of eighty-five percent or higher to take advantage of Internal Revenue tax benefits

A temporary credit program is to be established to encourage private investment in new therapies for disease treatment and prevention

A new website installed by the Secretary of Health and Human Services will provide all consumers health insurance information for individuals and small businesses in all states in the Union.

Indoor tanning service operations are subject to a ten percent service tax to help pay for The Patient Protection and Affordable Care Act
Unfortunately for us, this health care mandate is only going to become worse because the United States does not have the monetary funds to keep this operating. What this does is instead of improving on the current health insurance and health care system by trying to weed out the fraud and abuse there will be more added. Anyone who refuses to participate in this health insurance will be notified by the Internal Revenue Service and will be levied a fine.
Related posts from our blog:
No related posts.