Changes with Health Care
Nov 5th, 2010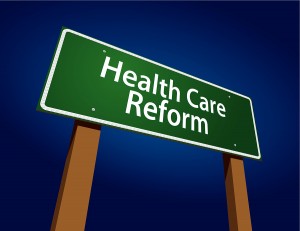 Are you wondering how the medical health care industry will affect you and your family members?  Are you uncertain what the future holds in store? One of the most obvious certainties with the passage of this new health insurance is that the uninsured among us will be the first beneficiaries.
However, this still does not help you to find out what it means for you.  If you are already enrolled with a current low cost health insurance through your employer, you will continue for the time being with very few changes to your policy. The same will follow through for those individuals who are presently covered under the health insurance policy of their spouse.
This will continue for a few years before any major changes are initiated. The reason for this is the full affect of the health insurance changes do not occur until 2018 and that will give everyone a chance to study and learn more. The main objective is to have all citizens covered under the protection of a health insurance policy.
The one problem with this way of thinking is that there are many individuals who choose not to be enrolled with any health insurance. Understand that having coverage under a health insurance policy still does not guarantee health care coverage. A few of the new changes to health insurance and medical health care are the following.
1.      Expanded Medicaid to more low-income individuals
2.      Exchanges and subsidies
3.      Employment flexibility
4.      Employer coverage
5.      Changes in the delivery of Medicare
6.      High cost health insurance
While these changes in the health insurance system will help many individuals and families, others will be hurt.  There are many within the population who have their own means to sustain their health care needs and have no use for an affordable health insurance policy. Yet, they are now being forced into a health insurance system they have no use for except as a means for the confiscation of their hard-earned income and savings.
Those individuals who continue to refuse to partake of this new health insurance system will be punished through the means of a penalty fee, which can be as high as two percent of their annual income. This is because these individuals do not want to partake in the new reformed health insurance system. There are many who firmly believe they will be better off paying the penalty fee and there will still be millions of individuals who are left with no health care.
Related posts from our blog:
No related posts.