Cancer Survivors and Health Insurance
Nov 12th, 2010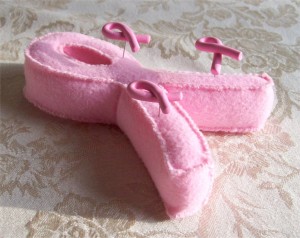 Health insurance of any kind for patients with a history of cancer find it very difficult to acquire even a low cost health insurance policy. To make matters even worse it is a low time in their lives because to locate reasonable employment can be a very difficult task. Prospective employers are very hesitant to hire a cancer survivor because they know their health insurance rates will increase.
The run around with the affordable health insurance providers offers little comfort. The cancer survivor is usually hit with very high premiums, the obvious exclusion because of a pre-existing condition, and the uncertainty that the health insurance provider really does not want to insure the individual.
The unfortunate catch-22 situation that a cancer survivor is placed makes them wonder what the point is of having health insurance of any kind. Usually they are placed in a high-risk pool, which makes the health insurance policy unaffordable. You are paying for an affordable health insurance policy that denies you health care coverage for up to eighteen months for the cancer you just finished fighting.
The majority of the health insurance plans are focused on managed preventive health care, rather than any of the catastrophic health care needs that so many individuals suffer from at some point in their lives. This is cause for individuals to be placed in the high-risk health insurance pools, which make paying the average monthly cost for health insurance next to impossible.
Many individuals and families continue to hold on and struggle for as long as they can until it becomes impossible. The cancer patients who manage to pay the monthly health insurance premiums and hold on to their health insurance policy need to try to maintain what they have.
The opportunity to find a different carrier with an offering of a lower cost health insurance policy is very slim. Other cancer patients who purchased an individual health insurance policy will find that it is not enough when it does not go through the group health insurance plan of an employer.
The new health insurance provider may require and elimination of the rider for the cancer treatment you so desperately needed simply because they can. Unfortunately, there are some instances when the health insurance provider will place a disclaimer of five years before insuring an individual for what they need health insurance for in the first place. Many cancer survivors are forced to go through their state for health insurance coverage and that is very sad.
Related posts from our blog:
No related posts.