Sports Injuries and Insurance
Mar 15th, 2010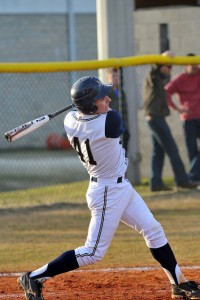 Those individuals with little or no health insurance sustaining sports injuries already know what they must go through to feel complete again and be free of pain. The untreated sports injuries are another story. This will cause any individual further harm with the passage of time. Unfortunately, those who neglect to have their sports injuries tended will soon experience other symptoms that can and most of the time is worse than the original injury.
This is explainable through very simple and easy to read terms in any health insurance pamphlet regarding sports activities.
1.    Early weakness in the area of the original injury
2.    Unusual weakness unrelated to original injury
3.    Experiencing unsteadiness
4.    New infections creating the onset of fever
5.    Manifesting unknown maladies down the road
Immediate medical treatment is always the best answer, but when your low cost health insurance excludes injuries due to a sports related activity what do you do? When you have the ready cash, you can obviously take care of it. The problem arises because many of the standard health insurance provider policies exclude sports related activities. What they consider at risk activities can be almost anything. What happens with a major injury?
1.               Diagnosis is a necessary requirement
2.               Possibility of specialist treatment
3.               Possibility of physiotherapy
4.               Possibility of entering a rehabilitation program
This could take weeks and even months in duration so what happens when your health insurance provider excludes all and any injuries caused during a sports activity. The problem is that you need treatment immediately or you will run the risk of longer down time and that can be very expensive.
When you decide the time is right to begin the search for an insurance policy you will have to read the fine print to see if various sports activities are an exclusion from the standard policy. In this case, it would be wise to continue calling different insurance providers until you find one that includes sports related activities.
Unfortunately, this will probably not be an affordable health insurance policy, but at least you will have some protection should you sustain a sports related injury. Trying to live without medical coverage is a big mistake so think hard before you decide what you want to do. Even when it means your average monthly cost for health insurance will be higher than the average non-sports related individual it is still worth having. How else will you have the ability to pay for your rehabilitation?
Related posts from our blog:
No related posts.