Rationing Health Care
Nov 23rd, 2010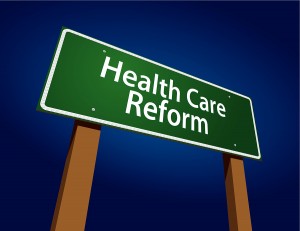 How does an entire country provide affordable health insurance coverage for all citizens at the lowest possible cost without considering the aspect of rationing health care? When you do a little research of other countries who already have rationing in the health insurance and health care system you will get a better understanding of what is really in store for the American citizens.
Included with the rationing of the health care delivery system for the citizens, an electronic health records division is also being set up. This will record all of your personal medical health care information into an electronic database for the consumption of all medical health care physicians.
Each time a patient is fortunate enough to receive an appointment with a medical health care physician a small screen will pop up on the computer window with the details of how to treat a given patient. The information will become standardized into a one size fits all for the better good of society and to maintain the low cost health insurance standards.
Your personal medical health care physician will no longer have the freedom to analyze your individual health care situation, but resort to the government standards no matter what your questions are. Your personal health care will be through the dictate of a government official rather than any sound decisions that are concluded between you and your medical health care physician.
It is thought through consensus that the electronic record system will help to curtail unnecessary expenditures for procedures the government deems unnecessary. Think about it. Your personal medical information and the medical health care treatments you will be receiving will all be recorded and dictated by a government entity. Imagine every citizen's medical health care records all listed into one giant government database with information about:
1. The prevention strategies, and all diagnostic approaches
2. Medical health care treatments, and the eventual outcome
3. The overall cost and length of time
Perhaps at some point down the road there will no longer be a need for any medical health care providers because everything will be right there at your fingertips through an electronic window. Medical health care physicians are now irrelevant and can also be discarded because all instructions will be mandated around the clock through a nameless, faceless entity in the government.
One can only wonder how this will all play itself out, or at some point in time be revoked only to begin again with a more palatable health insurance plan.
Related posts from our blog:
No related posts.