Just Leaving College, No Job, Where To Get Health Insurance?
Jan 12th, 2010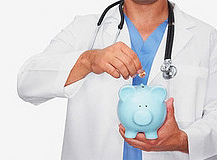 For those graduating from college or in between jobs, there will be a need for health coverage without a given source. Student health insurance normally expires once you are finished with the school. And for most if you are in between jobs, unless the previous health insurance policy through an employer allowed to be continued, then it means you need to search for other options. In both cases you may be looking for temporary coverage if you expect to have employment later where you can have paid insurance again. Now for the graduate the first place to check would be with the alumni association to see if they offer any possible options. If not then like the person who is unemployed you need the benefit of some affordable low cost coverage. There are a number of companies that do offer this type of coverage. And in some cases you may need the option of coverage that has a high deductible so you can reduce the premium costs. Most of the health insurance companies with sites on the internet will provide the means to find out the costs of given individual health insurance. And you can also visit the State's Department of Health web site for assistance too.
Another possible option is to seek out discount plans. This is not the same as health insurance, but rather where a physician or doctor's group offers reduced fees as part of their services. It might not be as easy to find, but as an option it is one to possibly consider. However, the most realistic option will continue to be the high deductible short-term type of policy that will give coverage until a job is obtained. And along with such policies you will need to consider the specifics of what you feel is your specific need. It might be related to basic doctor's visits and prescriptions. This will depend on your overall health and if you feel a need to be concerned with issues such as hospitalization. Each company that you check out will have its own options that you can compare as well as their quotes. So that means you will want to decide before actually looking for quotes what type of coverage you need. And once you have made that decisions then you can find out any answer to questions you have on such coverage from each insurance company. They will have a place to inquire to address any of those questions.
Related posts from our blog:
No related posts.