Internal Revenue and Reform
Sep 7th, 2010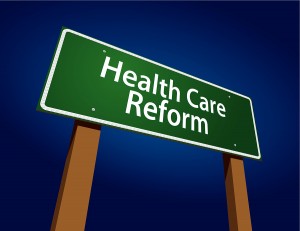 How many of you understand the Internal Revenue has almost doubled in size to accommodate The Patient Protection and Affordable Care Act when the health insurance payments you send begin to be processed. Do we the people understand the implication for the first time in the history of this country, what is happening?
When you have a problem with one of your monthly health insurance payments who will you notify? When you try to call the health insurance provider, they will be very nice over the telephone and give you the Internal Revenue Service telephone number to call for your questions and problems with your payments.
The government, with the swipe of the pen, exonerated the health insurance providers from having to answer questions as mundane as to why your last payment was not recorded. From this moment forward, contact the Internal Revenue Service for your monetary difficulties.
Considering how much information the Internal Revenue Service will maintain of your past and current medical health insurance records you will probably have to call them often to keep your records straight. This will constitute the duplication of your medical health care records, which are also to be kept by the medical health care provider.
This new health care reform bill will now authorize the Internal Revenue Service new powers to govern over you from the cradle to the grave. The newly hired staff of the Internal Revenue Service will have the complete responsibility to enforce all the new mandates on all of us citizens whenever they deem fit.
The problem begins with the low cost health insurance you choose to purchase over the next few months. If you are employed and you choose the affordable health insurance your employer is offering be very aware of what is expected of you to satisfy the Internal Revenue Service.
They will now have the power to mandate that you change your health insurance status to a health insurance they decide is more fitting for your needs and that of your family.  If you decide not to purchase a health insurance of any kind, you will still receive a penalty since the health insurance is now a mandate.
What does all of this mean to you and to your family members? It will mean that you are perpetually under the scrutiny of the Internal Revenue Service, therefore the government and must conform to the new health insurance rules or expect to receive a penalty.
Related posts from our blog:
No related posts.