Health Insurance Plan for You
Mar 29th, 2010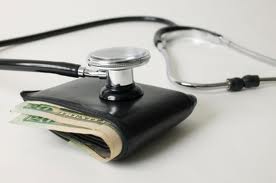 There are so many health insurance policies floating through the marketplace today that it can be very difficult to know which insurance plan is right for your needs. You are already aware to search for a plan that will cover most of your personal needs. Now matching your needs to an affordable insurance policy may require homework. Even when you are employed, it does not mean you will be entitled to health coverage because not all employers are offering a health package.
It is a good idea to research the major low cost health insurance plans first before trying to make a decision. After all, this is a life long commitment for most therefore taking the time now will provide beneficial in later years. A few of the medical health care insurance plans are:
1.  Fee for Service which is an indemnity insurance plan
2.  HMO or Health Maintenance Organization
3.  PPO or Preferred Provider Organization
4.  POS or Point of Service Insurance Plan
5.  Medicare for individuals sixty-five years and older
6.  Medicaid for individuals and families with little to no income
The best place to begin this journey is to make a list of pre-conditions and genetic disorders that have appeared in your family. This will help to guide you when you begin searching the health insurance provider who is willing to provide coverage for a minimal annual expense. A portion of your coverage will include:
1.    Health screening, regular physical exams, and specialist care
2.    Hospital care, maternity care and emergency aid
3.    Mental health care and needed counseling
4.    Drug, alcohol rehabilitation, and preventive care
5.    Dental, vision, and physical therapy when in need
6.    Chiropractic health care and alternative methods
7.    Chronic long-term disease, conditions and disabilities
8.    Home health insurance provisions, nursing home care, and hospice care
9.    In some instances experimental drugs and treatment
Obviously you will not have the ability to acquire all of the necessary coverage listed above, but with due diligence you have an opportunity to acquire most through the time you spend researching the various health insurance providers. Once you have this part of the search mastered, you can then proceed to see which of the insurance providers will offer the most. It is through this research that you will understand the cost factor involved with all health insurance policies.
Which medical health provider offers the best affordable health insurance policy, inclusive of your personal needs is the one to consider. Understand no matter how hard you research, an individual policy will remain expensive.
Related posts from our blog:
No related posts.