Health Insurance Plan Considerations
May 18th, 2010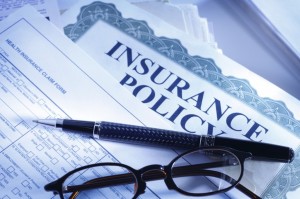 Within the health insurance industry, there are many concerns along with the rising costs. The quality of care is diminishing under current circumstances because the population continues to grow and the provider networks are ultimately shrinking. There are many factors why this is happening, but we will try to stay on topic and discuss the top concerns of the health insurance industry and the mass population.
Anyone who is in search of a health insurance plan, whether it is for an individual or for a family there are certain key issues to make note of before you begin your search.
1.    Research to find out if your current health care provider is within the network of the health insurance provider you are questioning
2.    Is there an issue with searching for a medical physician specialist or must you resort to one with a specific network
3.    If you are inflicted with one or more pre-existing conditions you might want to find out what the waiting period is in your specific case
4.    Will the health insurance provider specify which hospital and which emergency facility you are obligated to utilize
5.    Are annual medical health care physicals and health screenings a mandate through a particular health insurance provider
6.    Will all your current prescription drug medication be covered under a new health insurance policy
7.    If you or your spouse is of child bearing age and you are planning on growing your family is your obstetrician health care covered or will this be considered a pre-existing condition if you are currently pregnant
8.    Are there additional medical services afforded to you and your family members if additional long-term care is required
9.    What will the cost of an affordable health insurance policy be for you and your family considering all that you are searching
10.                     Is there a current list of exclusion the health insurance provider will not pay under any circumstance
The health care questions that are on the minds of most individuals in search of quality health insurance for themselves and their family members are important and need to have answers before purchasing anything. It is the responsibility of every individual to write down a list of questions before even embarking on the journey of locating the most affordable health insurance possible at a cost that will fit into the monthly budget.
Sometimes, no matter how careful and detailed you think you are, there will always be issues you must address after you have enrolled with a specific health insurance provider, but the issues will be less than if you never asked at all.
Related posts from our blog:
No related posts.