Health Insurance Options
Mar 5th, 2010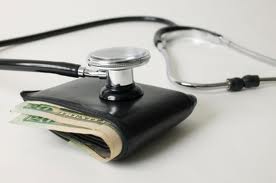 Major medical health insurance policies and minor medical health insurance policies are becoming very popular throughout the high school, colleges, and universities. Many participating players are becoming advocates for medical coverage while participating with campus activities because of the level and severity of injuries sustained.
Navigating through the maze of "on field" and "off field" affordable health insurance markets is a test like no other. However, this is how one learns what is available in medical coverage, medical requirements, and medical costs for the coverage searching.  There are many helpful tips to guide you through the health insurance process and help you make the necessary decisions that will best suit your individual or teammate needs.
The decisions you will confront while on the search for medical health insurance are many but you will soon have the ability to narrow it all down basing it upon your specific needs. At the moment, there are two specific types of sports team medical insurance for the participating players and outside volunteers. There is the Fee for Service (FFS) and there is the group of Managed Care.
The Fee for Service (FFS) is one of the Indemnity insurance plans, which are one of the most traditional types of medical health insurance that has been around for many years.  There are basic plans that function through the Fee for Service very admirably.
1.               Basic protection service which covers the hospital room and services, x-rays, surgery costs, and prescription medication
2.               Major medical insurance which entails coverage only for high-cost medical treatment for long-term illnesses, major illnesses, and major  life threatening injuries
3.               Requirement of all members to keep a record of all health care medical expenses and submit the necessary claim forms for reimbursements.
Through this Fee for Service (FFS) insurance plan the services offered are:
1.               Individual health insurance for team participants who can choose any medical physician to their liking
2.               Offers the most flexibility without worry to in network service and out of network service
3.               The freedom to visit with any specialist without consulting the traditional family medical physician first for a medical referral
4.               The freedom to seek professional medical attention whether through a medical physician or a choice of hospital without the need for authorization
On the other side of the coin are the managed care low cost health insurance plans, such as:
1.               The Health Maintenance Organization (HMO)
2.               The Preferred Provider Organization (PPO)
Related posts from our blog:
No related posts.