Health Insurance Guide for the Self-Employed
Jan 4th, 2010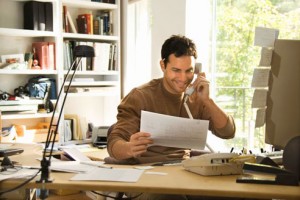 Accessing medical insurance today is not as easy as it sounds, but a plan to suit your needs is possible with the right research. First the self-employed needs to decide how much health insurance he or she needs. Then how many other individuals will be on the same insurance plan. Some very helpful tips are:
1.               Getting the most out of your insurance plan
2.               Researching cheaper ways to self purchase
3.               Temporary insurance or permanent insurance
4.               Individual insurance plan or group insurance plan
To receive the most out of your insurance plan will take research. Are you looking for a policy with a high monthly premium and low deductible? Are you looking for an insurance policy with a low monthly premium and high deductible? What about office visit co-payments, a dental plan, hospitalization, and a prescription drug program? Are you willing to accept more out of pocket expense or is this not feasible at the moment?
Much will depend on your immediate family and those of your employees. Are you all young with school age children? Have you received any health insurance quotes from the insurance companies you sent letters? Something else to consider is the overall lifetime benefits for each individual. Once you have an ideal of what to search for you can try to narrow down the type of plan.
Are you aware that at the end of each fiscal year you may deduct your annual medical premium as long as you personally are a small business and paying out of pocket for the full expense? You will also need to find out if any of the individuals you are planning to add to your small business policy have any pre-conditions that may delay health care in full.
Pre-conditions such as arthritis, heart disease, eye disorders, diabetes, asthma, and a host of other maladies may complicate the issues. Here is a good place to search as we have a very comprehensive report on what is and what is not a pre-condition.
Now you can begin to look into different types of insurance plans that will be beneficial to you and your few employees. Something else to consider is a flexible spending account, but keep in mind this is not for everyone.  Other types of small business low cost health insurance will involve the HMO, the PPO, the POS, and the HSA. Each of these plans will offer advantages and disadvantages.
Related posts from our blog:
No related posts.