Health Care Denial
May 13th, 2010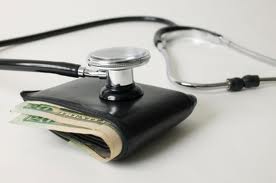 Medicaid is a unique form of health insurance that has come to the aid of many individuals within all cities and towns. This is a type of medical insurance assistance that is there for those who simply do not have the means to pay for health insurance. In many cases, Medicaid is there for many families when the head of the household becomes unemployed.
This is a particular type of medical health insurance for the very poor within our society to provide the fulfillment of adequate medical health care. Sadly, many are the elderly poor and the very young who are in need of medical care more often than any other group of citizens.
The difficulty with this system is it has been over-run with individuals who are not now, and never were citizens of the country. New laws, rules, and regulations are now requiring individuals to present proof of citizenship if they wish to apply for medical health care, but the children will continue to be cared.
Unfortunately, these are difficult decisions that must be made because otherwise there will be more individuals turned away from lack of adequate funding. Some will say that we as a country are going to deny millions access to affordable health insurance, but that is not necessarily the case.
The age-old problem has more to do with the limited funding than it has to do with any other aspect of health insurance coverage. Even though the population of the country has consistently increased, there is a limit as to how far one can go. Yes, it is up to those who have the monetary funding to help take care of those who are less fortunate. However, at some point you as a country will reach a saturation tipping point when it becomes impossible.
Now the country is focusing in on high deductible individual health insurance, but there is a problem with this type of insurance as well. To begin with, women within the society as an entity will be the first to find this difficult. If you are wondering why, it is because women in general do not bring in the income that a man does. This is not a matter of choosing sides, but a matter of fact.
In society today, professional women make less financially than men do, and being required to carry a high deductible with any health insurance policy will only make medical care more difficult to ascertain. The truth is that it is not a matter of denying health care coverage, but having the ability to afford to pay the medical physician before the deductible is activated.
Related posts from our blog:
No related posts.