Benefits and Claims (Continued)
Apr 16th, 2010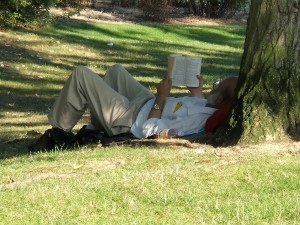 There are so many incidents when a long time insured becomes upset when they receive a bill owing thousands of dollars for the health insurance rendered concerning a particular hospital stay. The health insurance provider is usually the one to take all the heat, but is this the proper channel to express your dissatisfaction? Is it not the responsibility of the insured to read the annual health insurance policy and make a list of questions?
An organized way to handle this situation is by making a list of your questions before calling or making an appointment with your health insurance provider. What you are searching for are answers so if you list your questions in an organized fashion chances are you will receive the answers to your questions in a few short minutes.
You will also need to understand what is meant by a health care participating provider and a non-participating provider because this is another volatile area that could end up costing you excess funds for no reason without any benefits. Many times once the deductible has been met; the participating provider will reimburse or pay directly at a rate of one hundred percent.
When your health insurance provider must be involved with a non-participating provider the percentage of reimbursement changes and you will be expected to pick up the slack. The main reason for this is the non-participating provider is one who has not entered into a contractual agreement with your affordable health insurance provider. A provider is considered one or all of the following:
1.    Medical physician and accredited hospital
2.    Skilled accredited nursing facility
3.    Licensed medical physician
4.    An accredited surgical center
Your best bet when it is possible is to try to stay with a participating provider because it will cost you much less. There really is no easy answer because there are those times when you make an appointment with a medical physician because of their expertise even though the health insurance provider does not list the physician as a participating provider.
This is an occurrence that does happen often when you are dealing with a specific ailment that is relegated to very few health care medical physicians who have the knowledgeable expertise to help you. It would be very advantageous for you to call your insurance carrier and try to explain the situation.
There are some diseases that are so rare; it becomes next to impossible to receive any help. Unfortunately, these are the individuals that are left to fend for themselves simply because what they are afflicted with is so rare there is no money for funding to try to find a cure.
Related posts from our blog:
No related posts.