AMA Supports Health Care Bill
Nov 22nd, 2010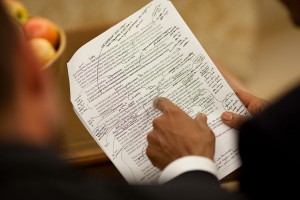 Are you wondering why the American Medical Association or AMA supported the medical health care bill's passage through Congress? The American Medical Association actually represents a very small portion of the medical health care physicians. Most of the medical health care physicians are not enrolled with this group because they have their own situations they would rather develop.
Basically, there is one reason why the American Medical Association was so adamant to the passage of the health care bill. The reasoning has to do with the sustainable growth rate. The calculation is determining the rate of reimbursement all medical health care physicians receive annually through their services to Medicare patients.
There are other reasons why the American Medical Association saw incentives worthy of their support:
1. Increased Medicare health care payments to primary health care physicians by a margin of five percent
2. An additional five percent pay boost for the primary health care medical physician in designated areas of health shortages
3. A restructured formula for calculating Medicare health insurance reimbursements annually
4. Enlargement of the National Health Service Corps by a sufficient amount to eliminate forty percent of the shortfall sustained by the primary health care physician
5. New scholarship formulas for entry level medical health care students who decide upon primary health care as their specialty
However, with the added twenty-one percent reduction in reimbursement payments to the medical health care provider for assisting Medicare and Medicaid patients it has brought about distaste among those members of the American Medical Association.
In addition to the twenty-one percent deduction in Medicare and Medicaid reimbursement health insurance payments there was another little known clause stating that another six percent would be deducted per year for the next two years. Now facing a total of a thirty-three percent reduction in Medicare and Medicaid reimbursement payments to the medical health care physician had become a big disappointment.
Unfortunately, those currently in the medical health care profession are so disillusioned to the final outcome of the new health care reform bill that they are considering their individual options. Many have already closed up their medical practice and retired or moved out of the country and now is practicing medical health care in a foreign nation.
What are we left? There will be at a minimum an additional thirty million individuals added to the health insurance rolls with fewer and fewer medical health care physicians to administer to the mass public.
Related posts from our blog:
No related posts.