Advocacy Groups for Reform
Dec 7th, 2010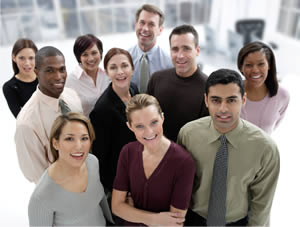 There have been many advocacy groups that have applauded the issuance of the new health care reform bill until they began to read the final print of the over two thousand pages. Some of the advocacy groups are:
1. National Multiple Sclerosis Society
2. The American College of Rheumatology
3. The American Diabetes Association
There are many more groups that are expressing an interest in the health care reform bill and have gone as far as to suggest a few points that are in need of focus for the betterment of the general population. Most of the reasoning encircles the idea of women who have a very difficult time acquiring even low cost health insurance because the average monthly cost for health insurance is more than their monthly income.
This forces women especially, to forfeit valuable medication that will contain and help to control their chronic illness and therefore progress even faster. Many women because of health care costs will be diagnosed too late and are unable to take advantage of the rheumatoid arthritis medication that could have helped them a few years earlier.
Now the various health insurance providers are considering a new tier to be introduced through the new health care reform bill. This portion will require all citizens to pay twenty percent, up to thirty percent of all co-pays for their biological medical health care medication. However, with the current cost for specific health care medical prescription medication the out of pocket expenses can rise to well over two thousand dollars a month.
At this cost, most citizens will take the medical prescription the health care physician wrote out for them and leave it in their pocket, place it on their dresser, or just throw it out in the garbage. This is a medical health care prescription that is completely unaffordable to the individual and now they are left to take care of their own needs as best they are able.
What is very interesting is the fact that many citizens are dropping their current health insurance coverage because of the high cost. Whether or not they have medical prescription, drug coverage becomes a side issue at this point. There is no medical health care prescription drug program unless you have an affordable health insurance first.
How well will the new two thousand pages plus health care reform bill address these issues to the satisfaction of the citizens. The cost for health insurance still continues to rise and medical health care prescription medication is becoming more unaffordable every day.
Related posts from our blog:
No related posts.