Who is Lloyds of London?
May 7th, 2009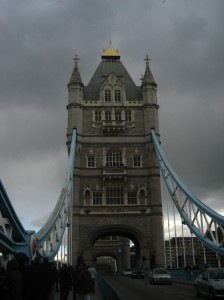 Lloyd's of London, also known simply as Lloyd's, is the oldest insurance market in the world. Lloyd's began as a group of businessmen getting together at Lloyd's Coffee House in 1688. Together they became underwriters in the insurance market. Lloyds of London is not an insurance company; it's not a company in the sense that  Blue Cross Blue Shield are insurance companies.
In the early days, Lloyds of London was the first to insure European ships that were making voyages to the New World. Lloyd's has evolved over time. It no longer operates out of the humble Lloyd's coffee shop; likewise, it no longer limits insurance coverage to cargo ships. Today Lloyd's takes on high risk insurance cases that no other insurance company will touch. Lloyd's insures people around the world for accident, health coverage, and loss of property.
Insured's having health insurance plans in New York can also be insured by Lloyd's; Lloyd's will work with existing health insurance companies, as well as companies for general and property insurance. For example, if you are a racecar driver, or a racehorse jockey, these are dangerous jobs. You might want more coverage than one of the many health plans in New York. Since Lloyd's is an international insurance market, you will have health coverage anywhere in the world.
Companies that hire people in high-risk jobs, such as miners, demolition experts, and people who work with radiation will often supplement their accident and health coverage with Lloyd's of London for obvious reasons. If something were to happen, such as a mine collapsing, the payout would be astronomical. Lloyd's is a good backup accident and health insurance plan to have in place to work in conjunction with companies that carry health insurance plans in New York.
Whenever a company insures with Lloyd's of London, they buy a policy for one year. If a disaster were to strike, such as a hurricane, or a tsunami Lloyd's would pay the company for the amount of loss that the policy covered. Huge buildings are insured with Lloyd's of London; this famous company insured the former World Trade Center. A lot has changed, as far as Lloyd's is concerned. Lloyd's of London's insurance market is not limited to property, health and accident. Lloyds have insured expeditions climbing Mount Everest. In conjunction with New York health plans, many actors, and entertainers carry health insurance, as well as insurance from Lloyd's for health, and the loss of use, or function of body parts. Entertainers pay hundreds of thousands of dollars on policies to insure against show cancellations. There is no other insurance market like Lloyd's.
Related posts from our blog:
No related posts.