Uniform Insurance Coverage
Aug 4th, 2009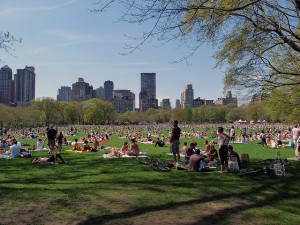 With all the medical insurance companies that work within the state of New York, one would be led to believe that finding the right medical insurance coverage would be an easy proposition. Yet, there are more medical health care companies than any individual would have the time or, patience to research. Almost all of the varied wellness programs are standard throughout the state and that helps. Whether you live in Western New York, Upstate New York or on Long Island, the coverage of all the policies offered is uniformed. There is a list of covered service, such as:
Offering diagnostic screening for cancer, men's health and, women's health.
They offer Inpatient hospital services consisting of daily room and, board necessary amenities.
Outpatient hospital services with diagnostic and, treatment services.
Physician services including diagnostic and, treatment services.
They offer pre-admission testing and, maternity care.
They offer adult preventive services and, treatment of diabetes.
They offer services for dependent children including routine well-child visits and, immunizations.
Emergency services.
Prescription drugs obtained at a participating pharmacy ($3,000 maximum per person, per year) with a $100.00 annual deductible for prescription drugs.
Though they are all regulated and monitored through the state itself, there are a few designed to cover specific ailments. Give one a call, and request a few health insurance quotes. Understand what your affliction is and go from there. Look for a plan that affords you the freedom to seek a health physician that you feel comfortable with. Some of the state wellness insurance policies are very specific in what they cover and what they do not cover. They may require you to see only those medical personnel that they recommend. If your medical doctor is not on their list of doctors to visit you might want to move on to the next medical insurance company.
If your preference is towards regular office visits and less on which hospital you are allowed to frequent, then that is what you look for in a health insurance policy. If your requirement is for more emergency and hospital stays, as in chronic surgery every couple of years, then you might want to look for a hospitalization plan that will cover the greater portion of your hospital expense. Check to see if you are required to be committed to a hospital of the insurance company's choice or if you are free to frequent any community hospital within a reasonable distance to your home. These are all important factors to be considered when you are looking for the right medical insurance to suit yours, and your family's personal requirements.
Related posts from our blog:
No related posts.