The Self-Employed and Responsibility
Sep 14th, 2009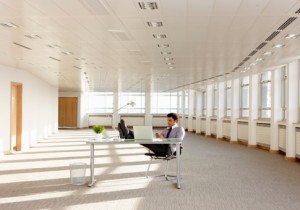 As a self-employed individual, one of the first items on your list should be to acquire comprehensive medical health insurance. You may have spent years under employ and never really gave much thought to insurance, but now it is very important. The other piece of the equation is to carefully research for a provider who is as responsible as you are. There are so many who call themselves insurers, but their only aim is to draw you in, pay for an insurance policy and expecting you not to read the fine print. Unfortunately, even today in the midst of New York unsavory practices continue.
Especially now, when you are entering the world of entrepreneurship, the necessity to be diligent in choosing the right, reputable affordable health insurance company is of utmost importance. Some of the unsavory practices to be on the alert for are
The small technical print can hurt. Pages and pages of technical language that you would need the assistance of an attorney to understand.
Medical necessity and experimental treatment left undefined.
Medical underwriting guidelines are the advantage of the insurer to define what is and is not to cover at any given time.
It is a lack of understanding for the catastrophic diseases in communities.
It is the lack of accountability in mishandled claims. It is the lack of concern by the insurers.
It is refusing access to recommended medications and health care medical devices by accredited physicians.
Restriction on billing practices. Insured being notified after the fact.
Staggering rate increases without valid explanations.
Taking your time to read over the necessary pamphlets and booklets will help you to choose a more reputable medical insurance carrier. If you are still confused there are a few group insurance policies that may serve you better. We must remember is to understand what we are reading and give time to digest the information.
Another reputable recourse is to access advisement through the State Insurance Agency that regulates many of the rules and regulations that the insurer is bound to abide by. If you are afflicted with a precondition, such as diabetes, heart ailment, chronic high blood pressure, and other degenerative ailments, then gathering information will be vital for you. Many medical health insurance quotes factor into the disclaimer about preconditions stating that a waiting period ranging between three months and eighteen months is necessary. Will you be able to seek medical assistance and afford the bills until your medical coverage begins?
Related posts from our blog:
No related posts.