The Self-Employed and HSA Accounts
Sep 29th, 2009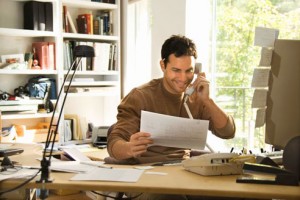 Unfortunately, the burdens of governmental laws and regulations have made medical insurance expensive and somewhat difficult to obtain. Living in New York a self-employed entrepreneur has some options and maybe you owe it to yourself to explore each and every one of them.
Recent changes in our health care system will aid a variety of Americans, especially the self-employed and small business sole operator to acquire affordable medical insurance. New York has perfected available plans to reach out to the entrepreneur. Many new medical insurance plans introduced into the community are high deductible health plans and combine with the already existing Health Savings Account or HSA.
This affords the self-employed and small business entrepreneur to have access to more affordable health insurance with annual premium rates to conform to any budget. The Health Savings Account is a type of medical plan with a high deductible, but you still receive complete coverage at a monthly premium rate that will remain relatively low.
Money deposited into the HSA account is tax deductible.
Money deposited into the HSA account is there to pay for insurance deductibles when you need it most.
Once the annual deductible meets the requirement, the individual receives 100% coverage at little to no out of pocket cost.
The deductible you decide upon can range from $500.00 to $10,000.00.
This is the long run can be a helpful tool for the self-employed and the small business owner. The self-employed will have the ability to view the various health insurance quotes they offer in a variety of personal packages.
The self-employed have the ability, under this plan, to adjust the amount of the monthly premium by raising or lowering the deductible.  This in itself is an asset, as the self-employed know there is no steady income and this would help to keep the self-employed afloat during times of less available ready cash.
The benefits rendered to the small business and the self-employed equal that of any group plan. The most benefit for low cost health insurance all by utilizing the in-network system and the providers who are involved to keeping the individual healthy. The in-network providers work diligently with the various insurance companies to offer the best care possible.
Once the self-employed entrepreneur registers, the coverage will begin immediately and the individual can now relax and get back to the business of operating their lifelong dream.
Related posts from our blog:
No related posts.