Small Business in New York
Dec 9th, 2009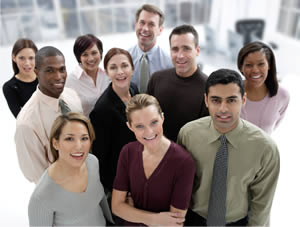 Are you living in New York and find after many years as an employee you want to spread your wings and begin a small business of your own? The search begins with step one, but many of the insurance company policies work against you. The insurance industry sometimes fails to be as transparent as the self-employed may want them to be. Researching and trying to find some transparency among the many insurance companies is very difficult.
Many will advertise they have low cost health insurance but when you try to gather up the necessary information is becomes next to impossible to figure it all out. This website has advised the many ways to ascertain the hidden messages with various insurance policies. They will also offer advice on how to find the difference between one insurance company and the next.
The main problem is that there are very few health insurance companies that will expose all of their hidden fees before the small business entrepreneur signs on the dotted line. Many times the small business entrepreneur will find out exactly what they have received after the insurance policy is in the mail. What you ultimately end up paying monthly is different from the original quote because of the hidden fees.
However there are other insurance companies that are willing to alter and streamline their insurance polices specifically to gain the audience of the self- employed. The market has grown tremendously over the years and all the entrepreneurs are now recognizable. The average monthly cost for health insurance is slowly coming down, but at the cost of the deductible going up. More and more self-employed are willing to take on the responsibility of the out of pocket expense just to have some type of coverage.
The other obvious problem is with pre-conditions and each year the list grows longer and for no apparent reason. Preconditions such as diabetes, heart disease, various eye disorders, arthritis all factor in when searching for an insurance policy to cover the self-employed, immediate family and a few employees. An affordable health insurance policy for a self-employed individual including only immediate family members can cost $865.26 a month with a $4000.00 deductible.
This will include the office visit co-payment and a prescription drug benefit program. This will also cover inpatient hospitalization and outpatient hospitalization. However, if the self-employed or family members have any of the known pre-conditions the waiting period can be up to twelve months before coverage will begin.
Related posts from our blog:
No related posts.