Self Employed and Workmans Compensation
Aug 13th, 2009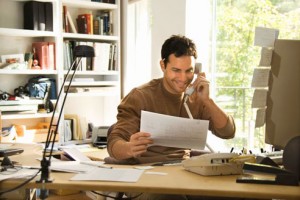 Being self employed denotes many good feelings of accomplishment to many individuals and rightfully so. The whole concept of no longer taking orders, but making decisions for the betterment of your own future entices many to make the transition. This is all well and good, but what happens when you have an unforeseen accident and can not work for a long period of time? How will you and quite possibly your family be able to cope with the mounting health care bills and loss of income?
You may already have medical insurance that you have been paying, but how do you generate an income while you are unable to work. This and other problems are faced by the self employed just about every day with few if any answers. You have a satisfactory affordable health insurance plan that will cover up to 80% of your medical expenses. This in itself is peace of mind and you did enrol in the New York State Workman's Compensation under Sole Proprietorship.
According to www.wcb.state.ny.us you may be able to find the answers to your questions. They offer complete and concise instructions of what forms are needed and who to contact for further assistance.
Form #              Form Title                            Who Files              Where to File                            When to File
C-105.32              Sole Proprietorship Individual,              With Ins. Carrier              As soon as possible
Members or Self Employed
Persons under Workman's Comp.
Hopefully you would have been advised to acquire a Workman's Compensation form through your current Assurant Health insurance carrier for the State. If you were so advised the paper work is being processed and you will be receiving a confirmation letter within a few weeks of filing. You would have acquired this Compensation either as a separate policy or as an addendum or Umbrella Policy to your original Insurance Company. Of course today you can file electronically using Form EC-4 NARR if this is more convenient for you or your insurance agent.
The following information will still have to be forwarded as soon as possible for those who sit in the seat of judgment in making a decision upon your case.
An initial report completed by the physician who took care of you.
All health insurance records containing, MMI and Permanent Impairment.
An attending Medical Physician's request for authorization and carrier's response.
In other words, all pertinent records that can be turned over should.  This is in order to process a claim in your behalf. This will in turn bring in extra funds to hopefully carry you and your family through until you are well enough to return to work.
Related posts from our blog:
No related posts.