Self-Employed and Liability
Aug 17th, 2009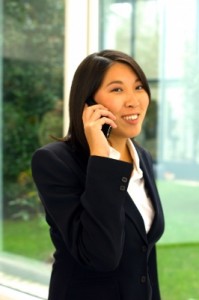 Thinking about taking the next step and becoming self-employed while living within the borders of New York State. In an economy that is sliding downward, this is no easy task to accomplish. Will you be working solo or will the type of business you are interested in require a few extra set of hands? It is difficult enough to make the transition when the economy is doing well. Are you prepared to begin while so many others are becoming unemployed?
Liability insurance alone will be costly for a start up operation. Adding affordable health insurance and automobile insurance, you could have an unforeseen problem on your hands before you even get started. If you do a little research before hand you will find there are a few simple steps that will guide you through.  They offer a simple, yet structured program listing five specific ways to reduce the cost of medical care premiums while still receiving adequate coverage.
Know your plan. Be aware of which Doctors and Hospitals in your area
accept your individual health insurance provider. Try not to stray either because it could cost you more.
Negotiate your options. Learn the details of your prospective health care policy and see if you can eliminate some of the coverage that is not essential to you.
Opt for the generic drugs when possible. If you have added a prescription
drug clause, ask your pharmacist for the generic version first to keep the expense down.
Consider the possibility of an HSA or Health Savings Account.  This will help
you set aside necessary money for out of pocket expenses like deductibles
and co-payments.
Remember to research how much you can claim as a write off on taxes. This is money you can deduct from your IRS Form 1040. Following government guide lines you will have the ability to write off medical health insurance expenditures up to 71/2% of your yearly adjusted gross income.
It may seem overwhelming at first, but in time it will become easier. Beginning a new business is never easy, but it can be very rewarding. Best of all is the opportunity to be your own boss and setting not only the rules of operation, but the amount of time to be devoted to it. Whether a business in sales, landscaping, painting, construction, roofing, or any of the other countless opportunities there is much to consider.
Related posts from our blog:
No related posts.