Self Employed and HRA
Aug 12th, 2009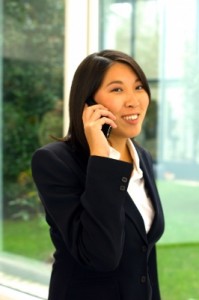 There are currently about 800,000 self employed living and working within the borders of New York. Like the many corporations they too need to find affordable health insurance coverage for themselves and their employees. Though there are a variety of insurers and plans to choose from the HRA's or Health Reimbursement Accounts seem to be on the rise in popularity. There are four different plans to choose from:
Deductible HRA Gap Plan. Pays for items specifically covered under policy.
Comprehensive HRA Plan. Pays only out of pocket expense such as dental, vision co-pay, deductibles and more.
Limited HRA Plan. Pays out of pocket expenses, such as prescriptions and dental, but limited.
Reimbursement Premium Arrangement (PRA). It allows for reimbursed insurance premiums.
Self Employed people need to be careful with this low cost health insurance plan. Though the monthly premiums are lower than most other insurance policies, it does have a few requirements you need to understand fully. Only about one third of all employees will have a deductible. However, because of contribution rules the employer is mandated by law to fund each employee account with the identical monies.
This is money set aside for medical usage, but sometimes employees will abuse the privilege and withdraw health care funds for purposes not designated. These people will face problems down the road with penalties assessed at a ten percent rate and will then be notified of the amount of taxes due. Even though you may have more liberal freedoms, there are, as you can see, guidelines that must be adhered to.
In retrospect to the employees, employers enjoy the freedoms designed with much more flexibility.
Deductibles do not have a minimum or maximum requirement.
It is to the employers discretion as to how much money each employee is
entitled to have.
Employer retains full control over the funds in the general asset account.
The employer retains the rights to upgrade, downgrade or completely change
the existing policy at any time to the benefit of all employees.
At years end when a policy must be renewed all and any funds still existing within the Employers Health Reimbursement Account must be returned to the employer before a continuing health insurance policy can begin. This is to keep the level of funds available with each year. There are a multitude of reasons for any self employed individual to at least take a look at what is being offered through this plan.
Related posts from our blog:
No related posts.