Self-Employed and a Broken Medical Insurance (Part 2)
Sep 17th, 2009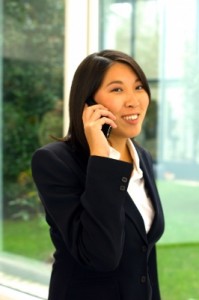 Our system governing medical health insurance providers has reached a plateau of which there conceivably is no return. Though an adequate system for those who are able to partake, the vast majority are dissatisfied with the rising costs annually and with monthly premiums and receiving very little in return. The creative and aspiring entrepreneur today is struggling trying to find affordable coverage. However, they are not alone because individuals are facing the same difficulties.
Many have turned from the private medical insurance industry and have bought into various state plans who offer adequate coverage at a reduced annual rate. This happens because the states have such volume in population.  They can negotiate deals with the various insurance providers for low cost health insurance. Then there are other citizens who have no medical coverage at all because either they cannot afford it or the company they are working for has discontinued it.
For the self-employed who may need insurance coverage for himself, his family and a handful of employees it is difficult and very expensive. All insurance carriers base the majority of their decisions on healthy individuals paying into the system, asking for very little in return. This in turn affords them to pay out expenses on those who need medical assistance and surgery down the road.
Rather than an individual affordable health insurance plan, the self-employed are much better off trying to get involved in a sort of group insurance to help ease the burden of cost. Group insurance offers many benefits, but read the fine print to make sure you are to cover for the illness, medication and hospitalization should you or your members need them. Otherwise you could be responsible for paying off a monumental debt that will take years and could end your entrepreneurship.
In www.insurelane.com they offer the self-employed three options from which to choose.
Managed care is negotiating cost savings with health care providers, keeping the cost as low as possible while keeping coverage adequate. HMO's and PPO's are a top option that is very popular.
Cafeteria option: You the entrepreneur and your staff can create a benefit package according to specific needs and eliminate unnecessary coverage.
Health Savings Accounts:  This is a tax advantage account in which you and your employees can pay a given amount into the medical coverage system, reducing out of pocket cost when medical assistance is required.
Related posts from our blog:
No related posts.