Search for Insurance…Continued
Nov 3rd, 2009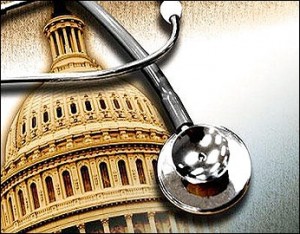 Many years have passed since the first day you landed your first employment. Now, you have decided to venture out on your own and begin a business adventure on your own. Skills have been refines over the years and your self-confidence is high. This is a turning point in your life and though it is time for you to retire, you are not ready. Developing a business of your own and competing with other New York entrepreneur's is more your style. In your endeavor of beginning a new business you will also need to concentrate on health insurance and this will take concentration.
There are a few details to research before making a decision on which insurance company is best for your needs.
Try keeping the insurance through your employer for a short period of time.
Research all the potentials.
Ask for brochures from various insurance companies.
Search for a health care plan with a high deductible to lower the cost of your monthly premiums.
If preconditions are involved ask what each of the insurance company's policies involve. This is an issue with many people in search of medical insurance.
Some if not all of your immediate questions can be answered through this website as we are well equipped with individuals to answer your questions. Time is of the essence and once you have located an insurance carrier that you feel comfortable with you will be much happier and much more relaxed. Then you will have the ability to concentrate on the daily operations of your new business.
Once you have decided which insurance carrier you will enroll with the information is dedicated to fit your specific needs. The option of affordable health insurance is dependent upon what it is you are expecting to receive from the insurance carrier. Some of the pre-conditions are:
Heart disease and the potential for Diabetes
High blood pressure and Asthma
An important decision for you to make is to have a high deductible and lower monthly premiums. This is an asset to you, the individual, because it will afford you coverage without breaking the bank. Keep in mind you will also want to research a prescription drug program and this is a benefit when it is included in with the average monthly cost for health insurance at the onset. If you find you must pay an additional fee to add the prescription drug coverage to your current medical insurance plan this will increase the out of pocket expense.
Related posts from our blog:
No related posts.