Reason for Insurance
Oct 27th, 2009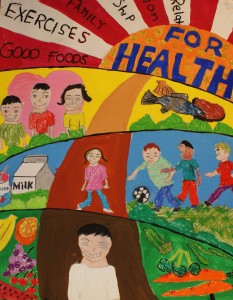 The recent changes in the medical health system it seems will help many Americans, not just New York entrepreneurs to finally receive comprehensive affordable health insurance. The majority of the insurance corporations is developing a new and innovative way to reduce the cost of annual insurance premiums and is trying to make it available to all citizens. These new insurance plans through the assistance of the New York Legislature have created more affordable insurance policies regarding personal, individual, group, family, student, and small business, all available to the residents of New York State.
Of course this is with the assistance of government intervention that many new health plans have come into being. This is to introduce the combination of two very distinct insurance plans.
High deductible health plans or HDHP
Health Savings Accounts or HSA
These two low cost health insurance plans afford the self-employed individual to complete medical coverage at a cost much lower than any insurance plan in the recent past. Depositing money into the HSA account is tax deductible and is to pay for insurance deductibles when the individual is in need. Once the individual entrepreneur reaches the deductible amount, the high deductible insurance policy takes over and pays for the remainder of your mounting medical bills. This will afford the individual with the type of insurance plan with comprehensive health benefits.
The entrepreneur will have the opportunity to adjust the amount of the individual health insurance premium by raising or lowering the deductible. The deductible amounts range from as low as $500.00 up to $10,000.00 and the choice is up to the individual. The health insurance in New York is medical insurance that pays for all or part of self-employed medical bills. An individual health insurance policy is an annually renewable policy between a particular insurance corporation and an individual or family.
With medical health claims, the individual policyholder pays an annual deductible inclusive with a co-payment. For example, a hospital stay might expect the first $1000.00 pre-pay up front from the policyholder. Inclusive with the initial payment will be an added $100.00 per night stay in a hospital bed. Though most individuals are aware of an out-of-pocket expense for each year, there is also a lifetime maximum.
The purpose of the health insurance is to aid entrepreneurs to cover their medical care cost which usually include doctor visits, hospital stays, home care, surgery, various procedures, and other necessary treatments.
Related posts from our blog:
No related posts.