Range of Services
Jul 16th, 2009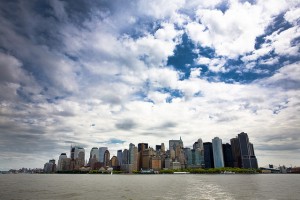 Let us explore a few options for medical insurance covering the self employed that does not get discussed often. You have spent a good portion of your life learning and working your way up the ladder for a large, well established corporation. Now you want to try to set out on your own and become self employed. Realizing when you leave the company you have spent many years with, one of the first options you will be leaving behind is that of medical coverage for yourself and conceivably your growing family.
Within the New York State metropolitan area there are a number of insurance carriers that are within reach, proximity wise, and offer a wide range of services that you are interested in. Now you need to step back a little and ask yourself do you even need to purchase separate insurance coverage at all. If you were the only person in the household you could have bought into an insurance policy, possibly equal to the one you had under your employer.
However, as an individual the monthly premiums are going to be high and may be even higher depending upon your age and medical history. There are a few people in the working world who, if they are married, can decide to remain under the insurance of their spouse. Especially if their spouse is enrolled in a medical plan offered through employment.
Being self employed has so many start up difficulties that it is possible to look into remaining under the insurance coverage of your spouse until your new adventure gets on its feet. This is not for everyone, but it is a viable option to keep your costs manageable. At some point down the road though, you will have to consider looking into self employed insurance coverage.
Be advised of basic requirements such as no more than fifty employees.
This site will include a list of HMO surveys.
A complete list of insurance provided by status.
The advantages will be when you need to add newly introduced employees to your chosen insurance coverage. You want to add your own family members, as the more you add to your small business or self employed insurance coverage, it will equate to lower rates over all. You may even consider looking into a self employed group type of medical insurance as another option. Like anything else, buying in bulk usually means lower premiums for all involved. In today's world there are so many possibilities for you. It will just take a little time and effort on your part to do the research and decide which is best for your needs. Discuss this with your family and listen to their advice before you choose which insurance policy is right for you and your new business.
Related posts from our blog:
No related posts.