New York State Health Insurance For the Unemployed and Working Poor
May 6th, 2009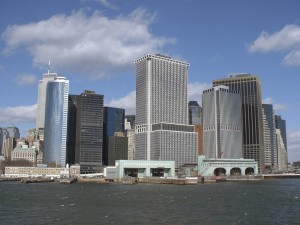 During these hard economic times the need for health care is paramount. New Yorkers range from the very rich to the very poor and generally speaking New York state health insurance rates are much higher than other states. With the high cost of health care, shortage of jobs, and rising prices, the poor belong to the pool of insurance members whose health is most affected due to poor eating habits, stress and other chronic illness associated with poverty.
This population is most in need of health care. However, the most disadvantaged individuals and families need not despair. The State of New York does provide Medicare, Medicaid and other options.
New York State insurance subsidizes differ insurance plans. For New Yorkers who want to rest assured that their children's needs are met, yet have very little income to acquire private insurance there is hope. Depending upon your annual gross income, New York State will offer either Children's Medicaid or Child Health Plus. If the family income is less than 1.6 times the poverty level there is no charge for this insurance. The rates will go up as the income goes up; so a family with a higher income can pay anywhere from $9.00 to $40.00 monthly for each child. The good thing for paying clients is that there is no additional co-pay as all the benefits are fully covered. Some of these benefits include; immunizations, doctor visits, surgery and impatient hospital care, hospice, speech and hearing, dental, eye care, limited drug abuse treatment, exams and diagnostic testing, short-term treatments such as chemotherapy and more.
Another program offered by New York State is the Family Health Plus plan. It is not limited to families with children. Childless couples, or single adults between the ages 19 and 64 with limited incomes can also qualify. This comprehensive program offers preventive care, regular doctor visits, treatments such as chemotherapy and much more. Health insurance recipients do not have to pay for Family Health Plus. However there are co-payments for some of the benefits for some families depending upon their situation. Qualification for the Family Health Plus health insurance plan depends upon the individual or the couples' annual income. Some New Yorkers who do not meet the criteria for this program may be eligible for Healthy NY.
Healthy NY is a New York State Insurance Program for the self-employed and small business owners with a limited staff. Healthy NY provides a comprehensive health package at half the cost of health insurance provided by private insurance companies for individuals and 20% less than the private sector cost for small businesses.
When researching the health insurance plans New York residents would be wise to familiarize themselves with HIP health insurance coverage. Hip health – HIP Health Plan of New York, is the states largest HMO offering several health and medical insurance plans at an affordable price to the general population for the last 58 years. Furthermore, for the last three decades HIP health has been servicing the New Yorkers who qualify for Medicare. There are 5 different Medicare drug prescription plans and the newer Medicare D Out Patient Prescription Drug Plan.
New Yorkers don't make a choice between feeding your family or buying health insurance, look into your states health insurance programs.
Related posts from our blog:
No related posts.