New Language
Jun 30th, 2009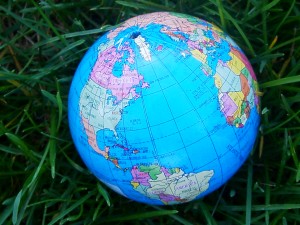 The state of New York is researching the possibilities of changing and rearranging the insurance procedures in relation to better, more affordable coverage for all residents in the New York area.  Now this new language is subject to the approval and passage through the State Legislature before it becomes final and is passed along to the general public.
One of the interesting changes to have come about in a very long time is increasing the age limit of children still within the home. At the present time the age limit stands at twenty three. Basically this covers children who are still in the process of procuring a college education.
The Governorship and the Legislature are looking to pass a bill that will extend the age limit to twenty nine. There are limitations to this age increase.
A child living within the home must not be married.
Must not have access eligibility to employer insurance coverage.
A child must be nineteen years of age to be eligible.
Parents will be allowed to carry the child or children that fit these categories on their own employers insurance.
Parents will be obligated to pay the additional premium.
This, if it passes in its entirety would still be helpful to the majority of parents and their children. New York insurance under a parent's policy would still cost less than to try to purchase a separate policy. Under the leadership of the State Legislature, other major shifts in policy are under discussion. Keeping insurance coverage continuous from nineteen years through adulthood is one beneficial idea for all concerned.
Employees who have found themselves out of work for one reason or another will also find they will benefit from the changes initiated by the new program. Each can continue their employer based insurance at a monthly fee of half of the original cost. By the State of New York adopting these relatively few changes will save money in the long run for employers, employees and their families.
A spokesman for the New York Health Plan Association seems to have valid reservations as to how well organized this will be and whether it will even work or not.  The genuine hesitation stems from the risk of the possibility that the New York Health Insurance Industry as a whole will have tighter over site than ever before. This could then interfere with the type of care giving that would be distributed throughout the state.
The attempt to control the pricing through the arm of government always has unintended consequences and many strings attached that no one has thought of. Only time will tell if this will or will not now create more difficulties and problems in the future yet to come.
Related posts from our blog:
No related posts.