Is State Subsidized Health Care available in Indiana?
May 28th, 2009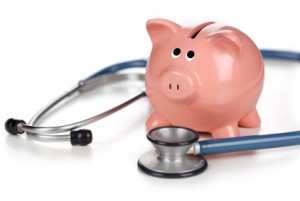 Health care reform is a work in progress in the state of Indiana. Even with the programs that are available, there are people who seem to fall through the cracks. Approximately 460 people died in the Hoosier state in 2008 due to the lack of health insurance. The whole country is in crisis; more than 20,000 Americans lost their lives due to the lack of health coverage. Only a little more than half of the employers in Indiana offer health coverage. The unemployment rate is under 6 percent for the whole state, which means that at least 94 percent of Hoosiers have at least one job.
Thousands of people living in Indiana have untreated medical problems due to the lack of health insurance. The uninsured people who do receive medical care often wind up with medical bills they can't pay, unless they go to a free clinic. Many citizens of Indiana don't know where to turn. There is access to health coverage available if they qualify. Many uninsured people suffer from chronic illnesses, and they cannot seek medical care unless there is an emergency that brings them to a hospital emergency room. Hospital emergency care facilities may not turn anyone away for the lack of health insurance.
There is help for low-income families in Indiana. The program, Hoosier Healthwise, is a State subsidized health care plan for the uninsured low-income citizens of Indiana. There are also enrollment centers for the Hoosier Healthwise program at the Department of Family Services, and in hospitals, health centers, and doctors' offices located strategically throughout the counties. To find a Hoosier Healthwise enrollment center near you, you may call 1-800-899-9949.
No matter how much help there seems to be, some people always seem to fall through the cracks and cannot find affordable health care. Often times the working poor struggle to make a living and there is no money left in the budget to pay for health insurance. Indiana residents between the ages of 19 and 64 with incomes ranging from 22 percent to 200 percent of the Federal Poverty Level may qualify for the Healthy Indiana Plan (HIP).
The Healthy Indiana Plan is available to single adults whose annual incomes do not exceed $21,660. An annual income of a family of 4 could not exceed $44,000. The Healthy Indiana Plan is also available to people who earn more annually than the minimums. The people whose incomes exceed the minimums may be able to buy into the Healthy Indiana Plan. Everyone who buys into the Healthy Indiana Plan will be charged according to a sliding scale.
Related posts from our blog:
No related posts.